Yikes! Tourist Caught Pooping On Port Dickson's Shore
During the weekend, a disturbing post circulated in social media. In a series of photos by two Malaysian men, they highlighted a behaviour by a couple of Chinese tourists in Port Dickson. The first photo, captioned, "Okay, here is the thing, Chinese tourist going "wild" again."
Seems normal… UNTIL…
Is it what you think she's doing? Apparently so! The two men who were at the beach claimed that one of the Chinese tourist was pooping at Port Dickson.
Oh no! And to think we actually swim along the beaches of Port Dickson. This is a nightmare! Though, this isn't the first time we've heard about Chinese tourists behaving badly.
According to Port Dickson district police chief, Superintendent Aidi Sham Mohamed, the action was against the law. If found to be true, it would be considered as indecent behaviour.
He said, "We are aware of the pictures that have gone viral but no police report has been lodged so far. We urge anyone who has information (about this incident) to bring it forward to the police."
Remember how Shanghai Disneyland was thrashed during the opening weekend in 2016? According to lifestyle news site, Shanghaiist highlighted that the Disneyland was destroyed after being trampled and excreted on due to the "uncivilized behaviour" of Chinese tourists.
If pooping kids in public is considered "normal" in China, then I'm not sure I want to visit #ShanghaiDisneyland pic.twitter.com/6LmF9rpK08

— jonathan (@jaysquivel) May 3, 2016
Who can forget the incident that took place in December 2014, whereby four unruly air passengers scalded an air hostess and threatened to blow up a plane.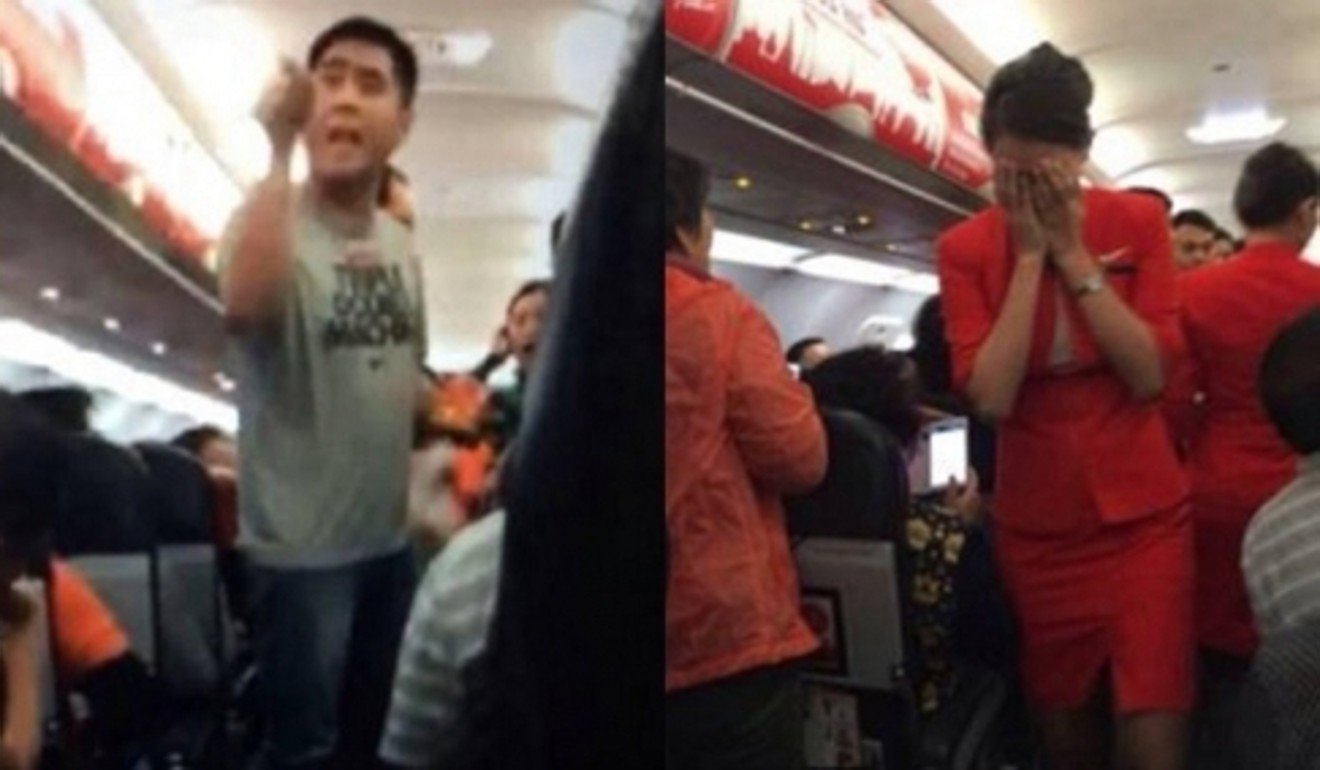 The low-cost flight was travelling from Nanjing to Bangkok when a man lost his temper because the change for his purchase of a cup of hot water, could only be given in Thai baht. His companion then threw noodles with hot boiling water to the attendant.
While we can't stop tourists from visiting our country, we can do our part in protecting our place should we come across any nuisance.
Snap a photo of the incident (for safe keeping in case in need of report).
Approach the individual and politely them what to do.
If all fails, make a report of the incident at the nearest police station or to the authority in charge.
.