Why Threesomes Won't Work For Everyone
A threesome is the pinnacle of all sexual fantasies, for both men and women. Mind-blowing sex and a taste for two, what could go wrong?
Recently, in a case of threesome turned gruesome, a woman was detained after allegedly stabbing her husband's girlfriend's private parts during the supposedly steamy sex sesh.
These are just one of the things that could go terribly wrong during a threesome, and here's why this sexual fantasy will remain at best – a fantasy – for some of us.
1. You will feel jealous
This probably led to the stabbing in the first place. Couples who love each other would have a hard time seeing their partner getting down and dirty with someone else. Most of us aren't keen to share our partners, and no matter how we prepare ourselves, we can't tell what we'll do in the heat of a highly emotional moment. Nobody wants to go to jail because of a failed threesome.
2. It can get awkward
Porn is fake because the actors are acting and there's no real emotion involved. Real life threesomes are nothing like what you see in porn. No-one really knows what to do in threesomes, or who should go first. You don't want to be doing the "no you go first, no you go" dance. Plus, everyone may feel self-conscious. What if they think I'm bad in bed? Sexual performance anxiety is real, especially in an awkward threesome.
3. There is no love involved
When it comes to threesomes, emotions can't be involved, only lustful pleasure. It sounds simple but some people can't handle that situation because they love their partner so much. Sex allows us to connect with our partner in a personal, deeper way. If there's one extra person to connect with, it may get confusing.
4. There is so much pressure to perform
Whether it's a one man-two women or a one woman-two men threesome, one person is left to do most of the work. If you're the only women in a threesome, there's so much pressure to perform and make the session pleasurable for both the guys. In a threesome, you can't be selfish, but you may end up putting in more effort to get the same amount of pleasure you'd get in a regular two-people sex session. Plus, if the guy can't rise – it's pretty much over.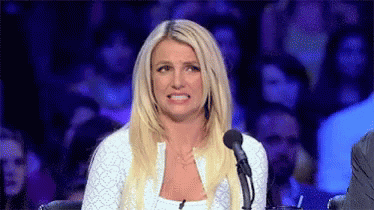 5. The post-coital cringe
It's fun when it's getting steamy in the sheets, but how can you face each other afterwards. The third-party may feel awkward and future meet-ups (even if it's not sex-related) can get cringey. The couple meanwhile may be unhappy and unsatisfied with each others' performance in bed. Some couples do break up because they can't trust each other any more, and one will probably get together with the third party. It's all fun and dirty games until someone gets stabbed.
Would you try a threesome? Let us know in the comments below… or send us a message on Instagram if you wanna be anonymous.