Which Type Of Asian Guy Crush Is Your Boyfriend?
These guys are everything – so which one is your boyfriend? Maybe he's a little bit of all these 13 types.
1. The Oppa
He's the dream guy every girl wants – dresses well, nice hair, will catch you when you're falling and says your name in a beautiful whisper that sounds like Lee Dong Wook's voice.
2. The Badass Asian Dude
He's everything your parents didn't want you to fall in love with (but they have no choice now). Covered in tattoos, piercings, probably really muscled, and intimidating. The only thing he's afraid of is you, queen.
3. The NBA Player
Inspired by the likes of Yao Ming, the NBA boyfriend knows one sport and one sport only – basketball. He practically lives in basketball jerseys and joins his friends for basketball every spare second he can get. He often brings you to watch him play, but the truth is, he wants to show you off to his mates because he's proud of you.
4. The Rap Bae
One thing's for sure – this guy can rap. Give him a few verses and he will bring the house down. He dresses up in hoodies too big for him, baggy pants, and likes going to the club (with you, of course). You're his main source of rap-inspiration.
5. The Boba Boy
Bubble tea, anyone? The boba boy is crazy about bubble tea, as he is about you. He'll queue for hours just to get a taste of what's new in the world of boba. Pearls – yes please! You'll be there to accompany this guy every step of the way, only because you like bubble tea too!
6. The Entrepreneur
Hustle, hustle, hustle. This is what the entrepreneur boyfriend is all about. He runs his own business, which he built from scratch. He's busy, busy, busy trying to make a name for himself, and when he does get to spend time with you, he puts all business aside to focus on his queen.
7. The Crazy Rich Asian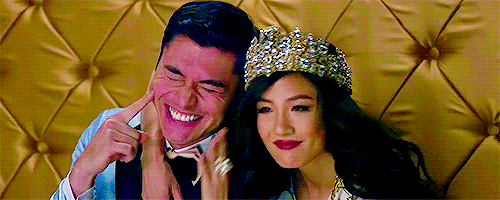 Oh, if only! The Crazy Rich Asian boyfriend lives in clothes with brand-names like Gucci and Louis Vuitton, because he can. He probably plays the violin or the piano. His parents built a fortune for him, and now, he's sharing it with the love of his life – you.
8. The DILF
The DILF is smoking hot, believes in traditional values, like opening doors for you. His idea of a date is one at the hawker stall (where the best food is, really). He dresses pretty casually because he can pull it off, and is willing to snap Instagram photos of you, as much as you want. The DILF also really likes Rolex watches, for some reason.
9. The Aesthetic Asian Boy
He's the hipster, VSCO guy – this aesthetic Asian boyfriend is on another level of Instagrammable. He probably takes flat lays with coffee, Kinfolk magazines, and Daniel Wellington watches. Don't worry though, when he takes snaps of you, they always turn out gorgeous!
10. The Musician
The musician plays the guitar (mostly), which he picked up in 10th grade, only because he refused to learn the piano. He serenades to you in the late nights – which is perfect because which girl didn't dream of this in high school?
11. The Sommelier a.k.a wine expert
He can tell what type of grape was used in red wine and always manages to bring a bottle to your date (& saves another bottle for your parents). So sweet!
12. The Warrior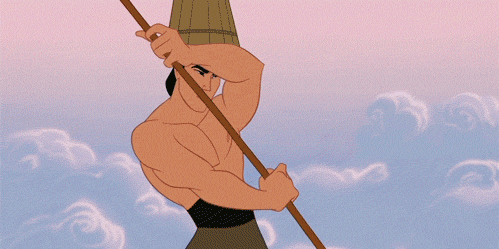 Noble, wise, and really manly. Kinda like Li Shang. All he wants to do is defeat something, if not the Huns, for a good cause (capitalism & the patriarchy maybe?). The warrior knows the best way to win your heart is to be his best self.