What Type Of Underwear Should You Wear During Workouts?
We usually put a lot thought into our running shoes, the fabric of our workout outfits, especially our sports bras. However, we don't actually think about what type of underwear we should be wearing whilst working out. We would just hit the gym with the underwear that we've been wearing for the day. The only worry we might actually have is making sure there's no visible-panty line.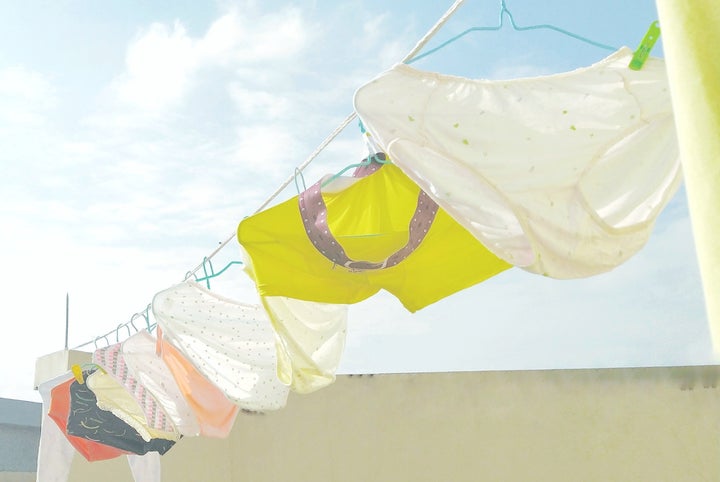 Our lady area is the most sensitive part of our body. Selecting the wrong underwear for your workout can actually affect your vagina. Imagine what heat and friction can do down there when it gets trapped below the belt because of non-breathable or ill-fitting panties? You're at the risk of fungus growth that can lead to yeast infections or even contracting a urinary tract infection (UTI). Eekkk!
Keep your VaJJ happy by wearing the right underwear at your next workout session!
1. Satin is a no-no 
Oh, you'll want to avoid laces too. This is because neither of the fabric is breathable! It could also rub your area the wrong way and cause irritation. We can only imagine your workout pants slipping from the slippery material.
2. Cotton is your vagina's best friend
One of the best fabrics to use for exercise-friendly underwear. It absorbs sweat and totally breathable, making your private part comfortable during your sweat sesh!
3. High-waisted briefs 
Speaking of rolling down, high-waisted briefs are great to wear with tight leggings. Plus it also holds the tummy in, for girls who are insecure with their bellies.
4. Go seamless to avoid VPL 
Aka "Visible Panty Line", a big fashion don't! Wearing seamless underwear not only gets rid of the panty lines, but your butt will look flawless when you bend down. That's one way to attract that cutie at the gym!
5. Commando? 
It's totally up to you to go bare down there, but wearing one can do wonders. Bacteria and yeast grow in moist and warm environment, hence wearing a suitable underwear can protect your vagina from these. However, if you're wearing bottoms with moisture-absorbing capabilities, you probably don't really need to wear underwear.
.