We Love Noah Centineo; Here Are 10 Reasons Why You Will Too
If you aren't already a fan of Noah Centineo, get ready to be one by the end of this.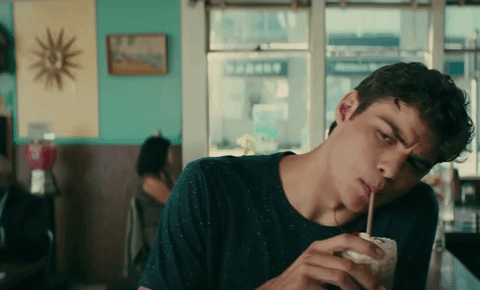 As part of the yearly tradition of, well, birthdays – Noah Centineo turns 24 this year and we're taking this time to let his sunny smile brighten your day!
1. He named his first pet "Princess".
It was a rabbit. Named "Princess". That was then eaten by a dog. Yeap…… Noah SEN-TIN-AY-O, the Italian – Puerto Rican – Dutch, American native is also 6'1.
2. He is compatible with Cancers and Virgos.
That's right! Noah is a Taurus! Represented by the symbol of the Bull, Tauruses are practical, determined and ambitious. As if that wasn't enough, Taurus are ruled by Venus and they share traits of beauty and artistry.
3. He wouldn't be an actor if it wasn't for…
His sister! When he was 8, Noah followed his sister for an audition. He initially wanted to be a professional soccer player – on top of his passion for the drums and acrobatics (ikr??). He was forced to go with his sister and when someone there approached, he started taking classes and went on to go for more than 40 auditions.
4. He is a Disney Channel alum!
After that audition with his sister, he went on to appear on the Disney Channel in small roles in 'Austin & Ally', 'Shake It Up', and 'Jessie'. Noah was also "Jaden Stark" in the Disney Channel movie 'How To Build A Better Boy'.
5. KUWTK x Noah Centineo?
No, really, we deserve more Noah content. In October 2018, Noah made a quick – like, really quick – appearance in Keeping Up With the Kardashians. He made his appearance after both him and Kris Jenner were in the same place at the same time.
6. He's been sober for 3 years and counting!
At the age of 17, Centineo's life was spent in what he calls, " a wild time" as he "partied like crazy". In an interview with Harper's bazaar, he admitted that "there wasn't really much that he didn't do" (save for injecting substances) as he spent hours on end talking to his friends while on Molly. Since 2018, however, he's been completely clean – refusing to smoke, drink or do drugs.
7. After a dog injured him, he didn't let them put it down.
If you hadn't already realised, Noah's got a rather prominent scar on the left side of his face. Speaking to Buzzfeed, he revealed that, at the age of 6, a dog attacked him. The bite left him with a wound that allowed his gums and teeth to be seen (from the gaping hole on this cheek). Even then, he didn't want the dog put down.
"The dog didn't know what it was doing. I specifically remember him lunging, being pulled away from him, and then looking back and seeing him cock his head like he didn't really understand what happened."
8. He mimics Jim Carrey.
In an interview with Harper's Bazaar, Taylor Centineo called her brother "nuts".
"I know people often see this cool, calm, collected guy, but he's actually insane. Like I'll come home and he'll randomly start moving and squawking like he's been possessed by Jim Carrey. Or he'll wait until it's quiet and then out of nowhere, he'll just banshee scream."
9. He created his own NGO.
Noah revealed the existence of the organisation through an IG post, describing "Favoured Nations" as a "Non-Profit that donates 100% of the money you spend on our Limited-Edition Apparel, to the charity(s) you choose in support of COVID-19 Relief."
10. He paints too!
On top of being an actor, musician and writer – he also paints. What can't he do?
Happy birthday, Noah!