Vanessa Hudgens Slammed For Saying COVID-19 Was "Inevitable", People Aren't Having It
With a lot of the world in lockdown (and Malaysia under a "Perintah Kawalan Pergerakan" [Movement Control Order"]), it seems like people are finding themselves with a lot of time on their hands. And thus, COVID-19 is not the only "bad" viral agent going around out there, it seems like Vanessa Hudgen's comments have gained just as much hate as the virus. The controversy started after Hudgens said in an Instagram Story on Monday, "Yeah, til July sounds like a bunch of bulls—, I'm sorry." seemingly in response to Donald Trump's warning on Monday that the coronavirus response could stretch into July or August. She doesn't stop there, though. She goes on to say, "It's a virus, I get it. I respect it. But at the same time, like, even if everybody gets it — like, yeah, people are gonna die. Which is terrible. But, like, inevitable? I don't know, maybe I shouldn't be doing this right now," with a laugh,
Vanessa Hudgens literally doesn't care about people dying from Coronavirus
pic.twitter.com/gLbkai6qAl

— Sarah (@stfusarahxx) March 17, 2020
However, on Tuesday, she went back on her Instagram stories to say that her "comments are being taken out of context."
Vanessa hudgens trying to say that we're all are crazy and we misunderstood her comments about corona virus. Like bitch we're not stupid! pic.twitter.com/f7o5VxCSMu

— H24 SBATTAAA (@ChiaraL10493019) March 17, 2020
"Yesterday I did an Instagram Live, and I realized today that some of my comments are being taken out of context. It's a crazy time. It's a crazy, crazy time! And I am at home and in lockdown, and that's what I hope that's what you guys are doing, too — in full quarantine! And staying safe and sane. Yeah, I don't take this situation lightly by any means. I am home. So stay inside, y'all."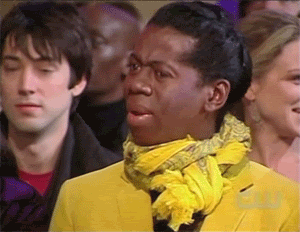 Err…. going back to the first Instagram story, we're struggling to find the context here.
Needless to say, people were not having it & Twitter had a field day.
Shortly after her clarification, the 31-year-old actress shared a statement to Twitter apologizing to the people she offended.
— Vanessa Hudgens (@VanessaHudgens) March 17, 2020
At least the former Disney star is reflecting on her comments. And honestly, we should all do the same. Are we respecting the "Perintah Kawalan Pergerakan" (Movement Control Order)? Let's be thankful that Malaysia is not on lockdown and do as this Twitter user has suggested,
Be aware of the less fortunate, help them, stay strong and don't let the bad vibes get in your way as we continue to the fight. The COVID-19 ain't got nothin' on us!