Twitter Has A LOT To Say About Kanye West Wanting To Be President of The United States
Vote Kanyeezy for president?
Turns out, Kanye West intends to become the President of The United States. In a tweet he posted on Saturday, the ' The Life of Pablo' rapper announced rather abruptly that he is going to run for president in the 2020 elections.
We must now realize the promise of America by trusting God, unifying our vision and building our future. I am running for president of the United States 🇺🇸! #2020VISION

— ye (@kanyewest) July 5, 2020
Now, this is not the first time the father of four let the world know that he wants to add 'POTUS' to his already impressive resume. In 2015, at the MTV Video Music Awards, Kayne West took 11 whole minutes to talk about… well… things that Kanye wanted to talk about while accepting the Video Vanguard Award. In his speech, he said,
I don't know what I'm fitting to lose after this it don't matter though because it ain't about me, it's about new ideas bro people with ideas people who believe in truth. and yes, as you probably could've guessed by this moment I have decided in 2020 to run for president."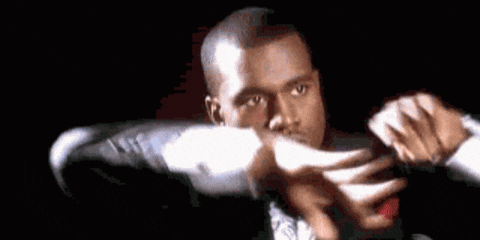 And of course, Twitter wasn't going to let his announcement just slide on by. People were quick to react – so quick, that the name 'Kayne' was trending for a while as people either supported or condemned his move. The reactions on the Twitterverse ranged from disbelief to full support to discussions about the rapper's past statements on slavery and his relationship with Donald Trump.
Imma let you finish but no.

— The Hoarse Whisperer (@HoarseWisperer) July 5, 2020
could y'all imagine kanye west being here… pic.twitter.com/Sd13tG0DS8

— ͏Vateo 📝🕳 (@VateoX) July 5, 2020
I hope @kanyewest wins the election but at the last minute @taylorswift13 runs up to the podium and gets sworn in instead.

— Dana Gould (@danagould) July 5, 2020
— Zayd Kirmani (@Zahrbaad) July 5, 2020
— Laura Hockridge🌻 (@Laurasenio) July 5, 2020
This you? pic.twitter.com/WFPC4oCG93

— Nathaniel Cunningham (@NathanielC2002) July 5, 2020
But, can the 43-year-old actually become POTUS? If Kanye West really does intend to join the race to be the US President, he doesn't have much time now. With less than four months to voting day, which is set for November 3rd, he will have to work reaaallllyyy hard to get his name alongside current president Donald Trump and the presumptive Democratic nominee Joe Biden.
And if he's not actually serious, people are wondering – is this just a marketing ploy for the drop of a new album?
Kanye is not running for President.

He is trying to get people talking about him because he probably has an album dropping soon.

Stop being idiots.

— Red (@Redpainter1) July 5, 2020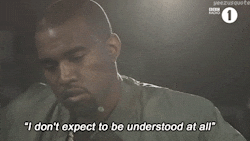 Guess we gon have to wait and see.