[EXCLUSIVE] Actor Tony Eusoff's Secret For Why He's Able To Just Say "YOLO"
It's hard to grasp the notion that our lives are our own to govern – what with society (and Asian culture) being very much based on age-old (and very much outdated) ideals. Like the notion that:
men aren't allowed to feel, much less express their emotions.
women are only supposed to be moms and can't have their own careers.
that people who are not married are lonely.
subsequently, that people who are married are unhappy.
Growing up surrounded by people who think the same and thus, make you think the same, can sometimes make us feel like we have no choice but to do as they say. However, this is far from the truth. Heck, we need to start realising that it's okay for us to say…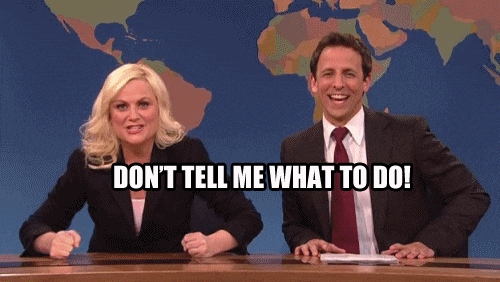 But, it's easier said than done. It's hard to come across people who are so comfortable being who they are despite the pressure that these very ideals force many of us to conform to. Cue, the "very indie kind of guy", Tony Eusoff (whose real name is Anthony Joseph Hermas Rajiman). The 43-year-old 'Daulat' and 'Revenge Of the Pontianak' actor recently made headlines for his controversial tweets regarding BDSM and more, that had fans questioning his sexual orientation. How exactly is he able to be so carefree?
"Anytime something is driving me to where every other fish is flowing, I have the incredible urge to swim the other way."
1. What ridiculous stereotypes have you been asked/forced to conform to?
I started my acting career when the term 'metrosexual' was all over town. Of course, as a young and hungry actor, I felt obligated to do all the photoshoots and get all the media coverage I thought were highly necessary for my growth at the time. So being asked if I would consider myself a 'metrosexual' was fairly common. And although I would try dodging the issue, the prevailing truth was that I didn't agree nor did I wish to conform to these labels. Let others label you with whatever makes them sleep better at night. As far as I am concerned, I am what I am.
2. Have you ever regretted/second-guessed your decision to be as open as you are?
Not lately. Of course, 'finding myself' was a lot harder when I was younger, coming of age and throughout my early adulthood. Everyone's got to find their own path, right? The struggles that help define them. When you're young, you're more vulnerable to outside influences. Not to mention the increased possibility of finding yourself overwhelmed by your own insecurities. You grow and break away from your old shell so that a new, better and stronger shell grows with you. All this takes time and, no doubt, you'll be garnering a lot of heartache along the way. But, if you turn that pain into fuel, you will inevitably come out with greater conviction in who you are and what you're made of.
3. And your priorities are…?
Let's just say that I forever want to pursue whatever I feel like pursuing at the time. Currently, I want to focus on my acting career – which is increasingly challenging. The end game matters less than the journey for me. Wherever this passion takes me, I would like to explore it wholeheartedly and unapologetically. This makes sense to me. There's still so much more to learn and do and observe that time seems to be running out. The pursuit moves me and, sure, there's been a lot of pain and anguish – as everyone knows, being an actor sometimes doesn't pay the bills. But there have also been moments that no amount of wealth can buy. You can't really buy a standing ovation, for instance. So I either supplement my income by doing odd jobs like selling hotdogs at events or to simply live and operate with what I have. No shame in that, right? Because at the end of the day, to me, the power to tell a story, to live a life beyond your own, and to move others the way you have been moved is more important. I feel I'm in my element when I'm acting on stage or in a film; I feel like a kid again. Its no wonder they call it a 'play'! 
You say I'm desperate like it's a bad thing. Truth is we all are. Desperate to live. Question is, are you living enough?

— tony eusoff (@tonyeusoff) May 16, 2020
4. How do you stop yourself from buckling under the pressure of, say, getting married?
One of the reasons I'm not married is because I don't think I can afford to get married – have you seen how much people it costs to these days? The other thing is – kids are expensive; education is expensive. That's why I have my own mini-army of dogs and cats – you don't have to worry about education with them. I'm lucky because I have a supportive family. It's a tiny family. It's just me, my mum and my brother so there's not much pressure for me to conform. What's more, I don't come from a traditional family with my mum has been a single mum. I was also very lucky in that fact that, growing up, I never felt like I had a parental void that needed to be filled. I knew who my mother was and I knew that she loved me. I also knew the man who was like a father to me, the nurturing and ever-present Catholic priest with whom my mum worked for as a cook and housekeeper. She never remarried and I guess that gave me an idea of what it could be like in the future. 
I think we're all wired a particular way to want to have our own family – kind of like our projects. In an ideal world, yes, everybody wants that but this is not an ideal world. I have chosen a path that not many have chosen, to stay unmarried. I prefer to spend my thoughts on other things that aren't marriage. It's not a top priority for me and I think it shouldn't be for people, at least, that's my take on it. There are many good reasons for people to get married but the mistake people do make is getting married for others – for your family, for your parents. It's not the wisest thing to do. In this day and age, especially when people are promoting individualism, you should be thinking for yourself. If getting married is your priority, that's your priority. If it's for you, great, if it's not for you, then there will be other things that could be for you. My priorities are different and there are so many things that I want to chase out there. I want to be my own person, I don't want to conform and be influenced by others and therefore compromise my being. So, expand your mind more and discover new things. 
5. What do you think about being a public figure and the stress of not being allowed to be as carefree as normal people are about their lives on social media?
I think it's a double-edged sword that we need to deal with the best we can. I enjoy having a laugh at myself just as much as laughing at others. We all need to laugh at ourselves from time to time. I for one always tell people to never take me too seriously. 
What's that saying, great power comes with great mistakes? Lol. Yeah, that's just the way it is I guess. The bottom line is, how comfortable are you with your life's choices? When you decide to do something, commit to it – YOLO. If you so choose to be a rebel about it, that's your choice. If you choose to go along with it, that's also your choice – whatever you choose, you will have to deal with the repercussions. As for me, I like to keep people guessing. It boils down to the fact that I am somewhat anti-establishment and I'm a bit of punk that way. So just be sure on how you would like to present yourself to the rest of the world and follow through.  
And lastly…
Why did you confess to loving BDSM on Twitter?
Utterly as a joke. But – I may also like it for real. Who knows right?