This Is The Best Time To Try These 3 Natural Malaysian Products
Everyone's finding themselves doing things they've not done before during this period of quarantine. From picking up new hobbies to learning new languages, with the amount of time we have to ourselves, it may be time to build a new resolution – to take care of what goes into our body. You may not think about this that often but we are willingly exposing ourselves to tonnes of unnecessary chemicals in our day to day products. The skin absorbs these chemicals from our shampoo, body wash, creams and so on – these are chemicals you don't want in or on your body. At the same time, scepticism around the effectiveness of natural products is hard to overcome. Natural products are seen as "less effective"  because they don't contain the added chemicals that boast "3-day-whitening" or "instant pore tightening" benefits. But think about it this way, for it to be so effective, there must be some mad science behind it – nothing good comes from a quick fix.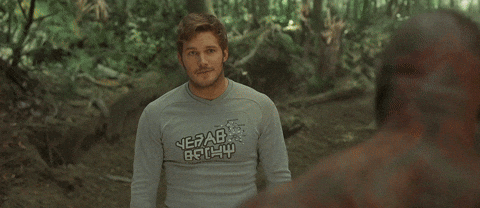 On the other hand, natural products are less abrasive on your skin – and they are good for the earth. Not only do you get to stay away from the chemicals, but the earth can too! Organic products, especially, avoid pesticides or toxins that are bad for the environment when they're rinsed down the drain or dumped outside. Not only that, but most of these products usually also come in reusable or recyclable packaging. A lot of local, Malaysian brands are doing their parts in creating, promoting and distributing these natural and organic products. If you're overwhelmed by the amount of change you'd have to make if you were to co chemical-free, fret not. It's worth reducing our chemical exposure by choosing natural options where possible. Here are a few changes small changes you can start to make in your chemical-free journey of self-care :
Deodorant
Ya'll this time alone is the.best.time. to try new deodorant! Now that we're spending almost all of our time at home, we don't have to worry about how we smell after 2, 6, 12 hours out and about at work. If you use deodorant, you'd know that there are so many different types out in the market but they all have their pros and cons. Some smell too strongly of synthetic florals and some leave your clothes stained yellow. But, most of these deodorants are heavily reliant on chemicals (aluminium, especially) and that's a major no-no. These days, there are natural deodorants that work just as well and yet manage to be safer for your body. Trying natural deodorant is like getting bangs – everyone's doing it while in quarantine because no one will see (or in this case, smell) you even if it does go wrong!
Happy Pits Deodorant Balm & Sensitive Skin Natural Deodorant 50g @ Hello Natural Co
This all-natural deodorant is award-winning! Praised for its effectiveness, it is infused with activated charcoal to get rid of body odour. The natural deodorant is said to absorb underarm wetness to keep its wearers dry and stain free.
It allows your underarms to breathe, detoxify, and rid themselves of odour-causing bacteria.
Safe for pregnant women, breastfeeding women, and children. 
Aluminum-Free
Alcohol-Free
Paraben-Free
Propylene Glycol-Free
Phthalates-Free
Triclosan-Free
Synthetic Fragrance-Free
SLS-Free
And for those who have sensitive skin, Hello Natural Co has a gentler version with reduced amounts of sodium bicarbonate to allow you to achieve the same results without having to worry about allergies!
Shampoo
When you wash your hair, all the dirt, water and shampoo will end up on your skin as it makes its way to the drain. Now, your skin, the largest organ in your body, will absorb all the chemicals from the shampoo. Many shampoos contain phthalates, a chemical that has been linked to health conditions like breast cancer, asthma, and altered reproductive development. Not only that, but the chemicals are also more likely to cause hair loss as it weakens and damages your hair from the follicles. Most natural shampoos focus on harnessing the benefits of essential oils and natural minerals. These repair your hair – slowly, but surely.
Shampoo Bar 65g & Conditioning Bar 50g @ Lave Republic
The Lave Republic has 9 Different types of shampoo bars and 5 different conditioning bars for everything from dandruff-free solutions to curly hair care; they cater to all hair types. They use a wide range of essential oils ( Cedarwood, Peppermint & Geranium / Lemon, Peppermint, Rosemary and Lemongrass / Ylang Ylang, Lavender & Rosemary / Orange / Ylang Ylang, Lavender & Rosemary and more) and although their products vary in terms of percentage of natural ingredients, the brand is led by practising cosmetic chemists and thus, they are upfront about the benefits of their products.
While you're at it, get both the shampoo and the conditioner! While "shampoo does its job to cleanse your hair, conditioner provides the compounds to protect and beautify hair".
Pssst! If you have dyed hair – it's best to switch to natural shampoo and conditioner to retain your hair colour! While not all hair dyes are the same (some are stronger than others), normal shampoos strip the colour out of your hair.
Toothpaste
Did you know that you can get toothpaste in a non-paste form? If you've never heard of tooth powder, you're not alone. Despite coming before the normal toothpaste that you see today, the trend of using powdered teeth cleaning compounds died after toothpaste was introduced. It's definitely more convenient to use – imagine the mess the powder would create. However, toothpaste has so. many. additives! Normal toothpaste commonly contains fluoride (which is poisonous if swallowed), sodium lauryl sulfate (or SLS, it's an unnecessary foaming agent that agitates gums, causes ulcers and canker sores) and glycerin (this prevents the teeth preventing the beneficial minerals in saliva). Not only that, but its nonrecyclable tube also creates mountains of waste. As an alternative…
Botanical Tooth Powder 33g @ Jeanie Botanicals
This tooth powder is made with 100% natural & organic ingredients. It contains all-natural and the key ingredients include:
Bentonite and kaolin clays: High in trace minerals and able to bind impurities and toxins. Alkaline in nature and helps to neutralize acidity in the mouth that leads to cavities.
Baking soda: Natural cleansing properties, the alkaline in nature and helps to remove stains
Organic slippery elm bark: Rich in vitamins and minerals, a mild abrasive finely ground from bark of the elm tree
Organic licorice root: Used for thousands of years in Oriental medicine, helps prevent tooth decay and gum disease
Orris root: Prized for its pleasant aroma with a history of use by Romans and Egyptians for dental hygiene. Protective healing effects and encourages pleasant breath
Dead Sea salt: Antiseptic in nature, discourages bacterial growth
Xylitol: Prevents growth of acid-causing bacteria. A natural plant sweetener that helps to prevent dental cavities
It's so easy to get your hands on these items – just have them delivered! One thing to note, only buy products from reputable brands or brands that are known to only sell organic and natural products to avoid "greenwashing". Just because something has "natural" or "organic" on its bottle, doesn't mean that it is certified to lack harmful chemicals. Start small and you will soon find yourself wasting less with no stress!
*Cover image credits:
Background: Nahil Naseer on Unsplash
Left: Jessica Felicio on Unsplash
Right: Priscilla Du Preez on Unsplash