"They'd get jealous, defensive or try to control me"; The Red Flags Paris Hilton Ignored As 5 Of Her Exes Abused Her
Relationships are not all rainbows and butterflies all the time. There are ups and downs. But they're also meant to be great – filled with laughter, love, joy and everything to make you feel safe with the other person. However, that is not always the case and more often than they should, people find themselves repeatedly falling for partners that are nothing but bad news for them. From partners with bad habits to major red flags that you need to be aware of, it is important to stop allowing such negativity and abuse into your life.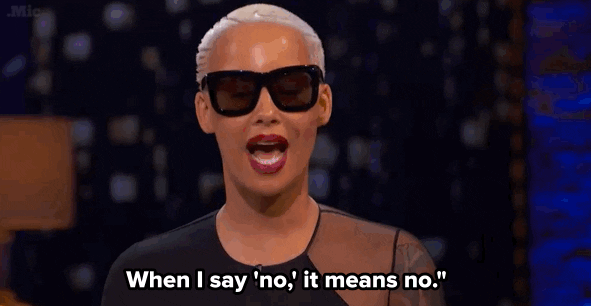 Such is the case with Paris Hilton – socialite, actress, DJ, model, singer and entrepreneur. In light of her soon-to-be-released documentary with Youtube, This Is Paris, the 39-year-old has been speaking candidly about the abuse she's grown up around. Previously, she Paris shared that she had been abused while studying and boarding at Provo Canyon School in Utah as a 17-year-old. Now, she's explained how her time at Provo paved the way for the abusive people and situations she ended up connecting with.
Speaking to People, Paris brought up the sex tape of her and then-boyfriend Rick Salomon ("1 Night in Paris"). Referring to the leak, she says…
I would never have let anyone into my life like [the man in the tape, whom she was dating at the time]. I met the worst person I could meet and if I hadn't gone to Provo, I wouldn't have entertained the thought of letting him into my life. Provo affected my future relationships."
Unfortunately, that's not all that Paris had to endure in her days leading up to where she is today. Paris mentions how quite a few of her past relationships were abusive. According to her, in these relationships, she had to endure being "strangled, hit, grabbed aggressively" and had to "put up with things no one should" – all because her time at Provo conditioned her into believing that that was how she was meant to be treated.
"I didn't really understand what love or relationships were. They all seemed like such nice guys and then the true colors would show. They'd get jealous, or defensive or try to control me. And there would come a point where they would become physically, verbally and emotionally abusive."
Reflecting on her past, Paris stated that she would never let anyone treat her that way now as she is past believing that "hem getting so crazy meant that they were in love with me".
Thankfully, things have improved for Paris, who is now dating 39-year-old entrepreneur Carter Reum. They'd recently celebrated their anniversary together, with Paris marking the occasion with posts dedicated to her other half.
In one such post, she captioned the collage:
"To the man who steals my heart, makes my heart flutter, sweeps me off my feet, and puts butterflies in my stomach. 🥰 I love all our memories and adventures together. And I love being the reason behind your smile. And the sparkle in your eyes makes me fall in love with you even harder."
The pair have been together for a little over a year now and Paris has shared how she "feels safe with him" now, a big improvement from before when she says she didn't "think [she] was really ready for a good relationship". So the lesson here – don't settle, ladies! The right man is one that treats you right, respects you and makes you feel safe. Keep en eye out for all the red flags!