There 4 Types Of Faces – Sugar, Dairy, Gluten & Wine
We all know, ultimately we become what we eat. No matter how much we exercise or take care of our face with serums, cream and sheet masks, it will never be enough unless we're careful we what we consume.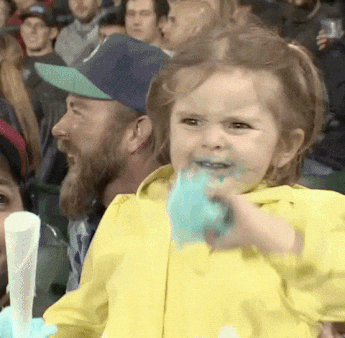 Like seriously, it shows on our faces exactly what we put in our body. According to Skincare specialist Nigma Talib, she wrote in her book called 'Reverse The Signs Of Ageing: The Revolutionary Inside-Out Plan To Glowing, Youthful Skin, your food and drink intake have a direct impact on your appearance.
Talib who has worked with Sienna Miller and Charlotte Tilbury says there are four types of faces – wine face, gluten face, dairy face and sugar face. Have you spotted yours already?
Wine Face 
This is every wine lovers nightmare! Talib calls this the 'wine face' because the characteristics are distinctive of women who enjoy a glass of two on most nights of the week. But she notes these ageing characteristics can be triggered by any kind of alcohol.
Symptoms: Pronounced lines or redness between the eyes, droopy eyelids, enlarged pores, dehydrated skin with feathery lines across cheeks, reddish cheeks and nose, deep nasolabial folds.
How to combat: Switch to spirits (tequila, vodka or gin) mix with water and add cucumber, lime or lemon. You can also consume skin collagen to help rebuild your collagen.
Gluten Face 
If you're experiencing skin and bloating issue, perhaps it's time to reconsider your diet intake. It simply means that your body is sensitive to gluten.
Symptoms: Blemishes on the forehead, puffy cheeks, bloated, red spots and dark blemishes on the skin.
How to combat: Avoid taking food that contains wheat, barley, oats, kamut and rye.
Sugar Face 
Bad news for all you dessert freaks, well you already know this – but sugar does no good to your skin! Talib says sugar is an inflammatory food which causes more inflammation within the body. It leads to glycation which is a process which excess glucose molecules cling to your collagen. This will then cause the skin to sag and form fine lines.
Symptoms: Fine lines, wrinkles, spots, pasty skin, saggy eyes. 
How to combat: Slow down on the sugar. Moderation is key!
Dairy Face 
If you're intolerant of lactose but still consume dairy products, your skin is about to suffer. Because your body is struggling to digest the proteins in milk, it, in turn, alerts the immune system to release inflammatory chemicals.
Symptoms: Swollen eyelids, under-eye bags, dark circles and acne.
How to combat: Take Evening Primrose Oil for its anti-inflammatory effects.
.