The Ultimate Christmas Gift Guide For Everyone In Your Life, So Pony Up
Tis' the season of giving! It's that time of year again where you freak out on the gifts you should get for your loved ones. From your family to your friends and that special someone. If you're not sure what gifts to get for them, fret not, because here's the ultimate Christmas gift list you'll ever need for everyone in your life!
For the Beloved Parents
Not sure what to get for your mom and dad? This could be tricky because it has to be special and meaningful. They're the people who have brought you up to be the person who you are today. Here are a few gifts for you to consider:
Fancy Kitchenware
You know moms are obsessed with kitchenware, especially the expensive ones. They often walk past the kitchenware aisle, admiring those fancy ceramic pots and non-stick induction cookware but ends up not buying anything because they're thinking of spending the money on you. So this Christmas, how bout' gifting your mom with a brand new luxurious cookware utensils for her to use. She might even use it to cook your favorite meal! Our suggestions are Tefal, Thermos and La Gourmet.
Coffee Machine
If your parents are coffee lovers, this would absolutely be a perfect gift for them. With this, they get to enjoy fresh, premium coffee made right at home. From coffee black as night or fine cappuccinos, there'll always be something that your parents can look forward to every morning. Our suggestions are Nescafe Gold Blend Barista and Nespresso Inissia Espresso Maker.
Surprise Vacation 
Your parents have been busting their butts to raise you, so it's about time they take a break and relax. Send your old folks for a vacation because they deserve it. Doesn't really matter if it's in or out of the country, but it's the thought that counts. Perhaps you can send them to Selingan Turtle Island, Perhentian Island or if you're feeling fancy, Maldives!
Your Annoying Yet Lovable Siblings 
They're silly and annoying, yet you love them to bits! They're especially annoying when they borrow things from you and "forget" to return them. This Christmas, get them an item that they've always borrowed from you, so they don't have to bug you anymore.
Sunglasses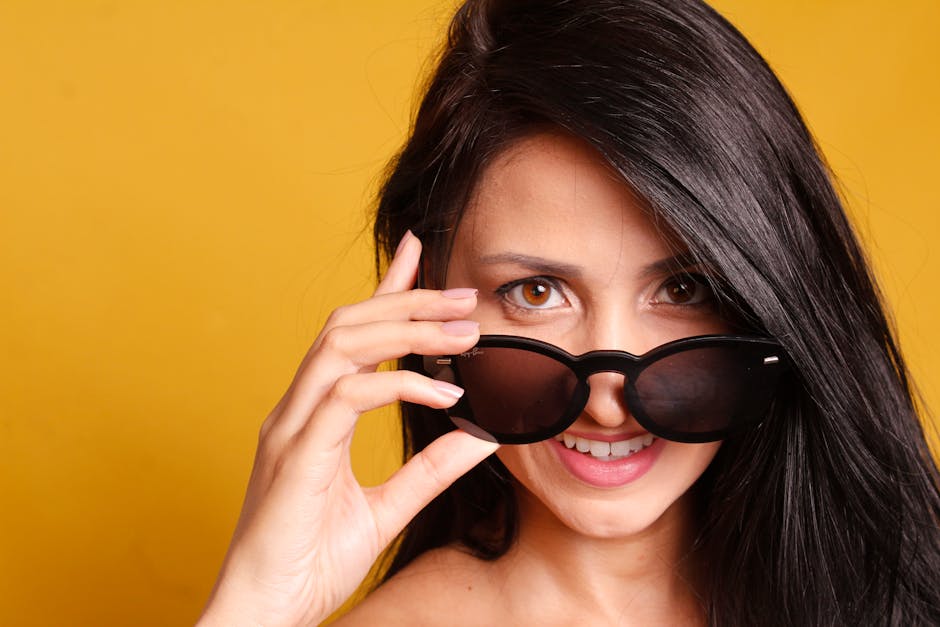 It's always sunny here in Malaysia, so this would be a useful gift for your sister or brother. Sunglasses are pretty affordable too. You can either get sunnies from shops like Cotton On, Vincci, or if you're planning to spend, you know Ray-Ban never goes out of style.
Fancy Soaps
You know what a girl likes, and that's soap with a yummylicious smell! Get your sister the perfect holiday gift for her to shower and relax in. Try Lush, Body Shop or Bath and Body Works.
Santa PJ's
Get cozy with your sister this Christmas by gifting Santa pajama for your sister. Hohoho! Your sister will be dreaming of you instead of a white Christmas. For this, you can either shop at Forever 21 or Zalora.
For Your Crazy Friends
Giant Wine Glass 
For the friends who've whined all year long and who love drinking wine. This is the ultimate gift for them this Christmas, especially if they plan on celebrating Christmas with a bottle of wine. Available at Lazada.
A Basket of Accessories 
If you're planning to buy tons of gifts for your friends, it can dig a hole through your pockets because you have so many girlfriends. But if you still want to get something special for them that doesn't cost much, simply opt for accessories! It could be bracelet, ring, necklace, or whichever fits your budget. Put them in a basket and during your Christmas party, get your friends to each choose one. Lookout for shops that offer discounts too like buy 3  for RM 45. You can checkout Lovisa, Red's Revenge and Love, Bonito.
Nail Polish
Get colourful nail polishes for your friends who love to paint their nails. They'll be more than excited to receive them, especially when you choose a few colours and tie a ribbon. Simple, yet perfect enough to put under the tree. Look out for Posh Nail, OPI, Sephora and Clinique.
For That Special Guy 
Perfume 
Pick a scent that you would love to smell when he's out with you. Plus, it's a classic gift that never gets old. Choosing a perfume is an intimate and personal gesture, and the fragrance you choose for someone tells them something about what they mean to you or how you see them. Some of our favourite scents are Gucci Guilty, Calvin Klein and Dior Homme Intense.
Designer Wallet 
We know how our men's wallet look like which are usually worn out. Show the man you love how much you appreciate him for consistently spoiling you with gifts this Christmas with a good quality leather wallet. Check out Braun Buffel, Ted Baker, Fossil, Coach.
Sneakers 
If you're guy is a sneaker collector, get the best gift he could ever asked for, which is a pair of new sneakers to add in to his collection. From Nike, Adidas, to Air Jordans or even Yeezy, there's plenty for you to choose from.
We hope this Christmas list gave you some inspiration on what to get to for everyone in your life because we know how difficult it is to think of gifts. Even Kevin and Diana from Ais Kacang totally understand the struggle. Listen to the full podcast here. 
.