The Desi Girl Chant Is Colourful, Beautiful, Powerful And Absolute Fire
Do you remember the days pre- Subtle Asian Traits? Where we Asians didn't really have a place to share our unique, relatable stories about being, well, Asian? Well, since it's meteoric rise in popularity on Facebook, it has set the standard for other "Subtle -" spin-offs like "Subtle Asian Fashion", "Subtle Asian Mental Health" and "Subtle Curry Traits".
And, ya'll this video – a whole anthem – was recently shared on Subtle Curry Traits and we weren't ready for it. Titled the "#DESIGIRLCHALLENGE" and the "Desi Girl Chant", everything about the video is a beautiful blend of colour, patterns, movement and music. The Desi are people whose culture originates from South Asia and their diaspora. The word is derived from the Ancient Sanskrit देश (deśá or deshi), meaning Land or Country. "Desi" countries include Afghanistan, Bhutan, Bangladesh, India, Maldives, Nepal, Pakistan and Sri Lanka. The "Desi Girl Chant" celebrates the beauty of the people and the culture.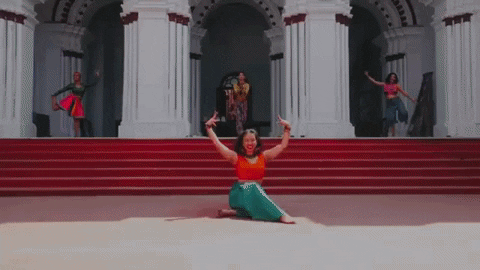 Just look at these sick moves they're pulling off! The choreography and conceptualisation are by Mekhola Bose.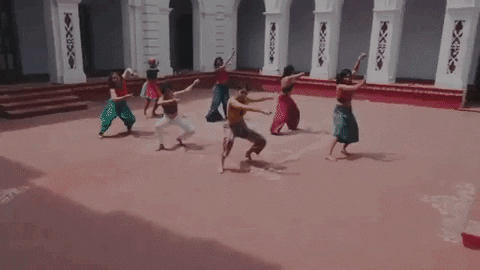 The song itself is by Kumari Suraj – a dance icon, plus-size model, fashion designer, game-changer, content producer, community leader, motivational speaker and LGBTQ+ activist. She was named one of Vogue India's "Top 50 Most Influential Global Indians" in 2019 (alongside Priyanka Chopra). She amassed a successful career on YouTuber as one of the first to upload Waacking choreography videos back in 2006/07, and as an international visual artist, Kumari has created work for brands like Youtube, Nike, Reebok, Buzzfeed's History of Queer Dance, So You Think You Can Dance and more.
And the amazing dancers involved? They are Shalini Subedi, Jenny Chowdhury, Puja Kabra, Raina Biswas, Prachi Mittal, Sukanya Majumder and Mekhola Bose.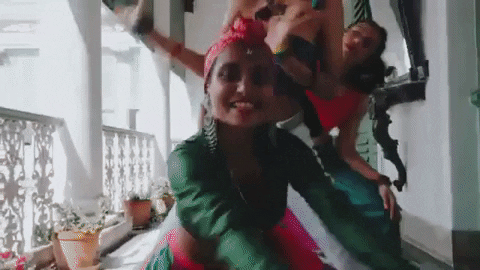 Watch the full video here: