The 4 Things Porn Gets Wrong About Sex
If you're exposed (heh, pun intended) to porn before your first time having sex – hoop, boy, sit down. It's about time we cleanse your expectations of what sex is really like.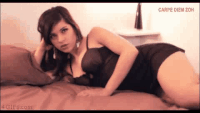 Because of porn, we're made to feel like we know what we're doing and often, the first time we do it, we feel pressured to act like we do. The reality is, most of the time, we're just as lost as the next virgin. The first time you have sex, you're going to realise that all those lessons on screen from porn (and sometimes even movies) are not going to come in handy. Sex irl is very different from porn sex. Here's why…
It's not all fun and games – it's a damn workout!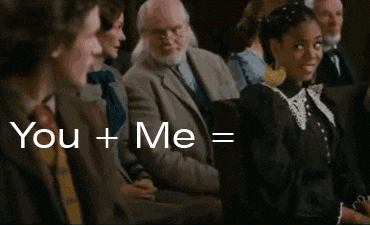 Porn glamorises sex. Either it makes it look like a slow, easy and sensual dance or a hot, quick, tangle of limbs. But most of the time, you don't see how much EFFORT really goes into sex. It ain't easy ya'll, it's practically a workout. The most recent study done was back in 2013, where researchers from the University of Quebec studied 21 young, healthy heterosexual couples. In the study, they found that during the average (defined as foreplay, intercourse, and at least one partner's orgasm lasting around 6 minutes) sexual activity session – men burned 101 calories, and women burned 69.1 calories. It's not as much as one would burn on a treadmill but it just goes to show that it can be just as tiring. Porn makes it look like a stroll in the park when it really is a 6 minute run on a treadmill. After all, lazy sex (where you kind of just flop around) is not going to be good sex. Good sex usually involves a lot of pumping, grinding and sweating.
There are weird sounds and there's a lot to clean up afterwards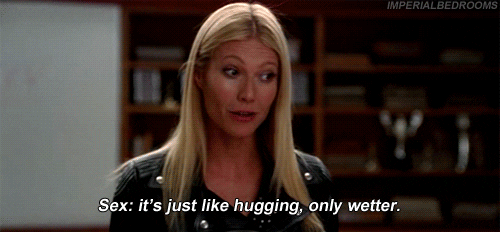 All you hear in porn is heavy breathing, moaning, a few screams and more heavy breathing. In reality, two bodies getting hot and heavy make a TONNE of weird, awkward noises. There's the squeak of the bed/chair/table, queefs, accidental farts, the sound of flesh slapping into flash and more. Have you ever heard an accidental fart or a queef in porn? No. Because that's not sexy. However, it's wholly natural! Even more reason to back up the point that porn sets unrealistic expectations of sex. Plus, real sex is so much messier irl! You don't see the sweat, fluids and smells that are melding together during a real passion session. Your bed is going to get soggy, there will be butt/boobie marks on the surface of your table and you're probably going to slip on the floor if you tried to run from room to room. It's not something you'd want to be lying, sitting or standing in and porn doesn't show you the post-sex waddle most girls end up doing to the bathroom or to get a towel to get cleaned up. You're going to feel dirty and you're going to want to wash up ASAP.
It's more than just a hookup
Whether it's the milkman, pool cleaner, plumber, neighbour, masseuse or the dog walker, porn likes to paint sex as a one time, spontaneous episode of lust. This episode is often seen as "passionate" and "intense". In reality, a hookup is not as powerful as sex with someone you know and care about. That isn't to say that one night stands are not great. They can be just as physically stimulating. But, sex is a beautiful act when done with someone you truly love and hold dear in your heart. If you haven't had sex yet, you might think I'm talking smack but, once you do have sex (and if you do end up exploring your sexual needs and wants) you will understand. After all, a scripted sex scene isn't going to be able to replicate the real emotions and passions of sex with your partner.
Not all girls are okay with doing what you see in porn; 'No' means no.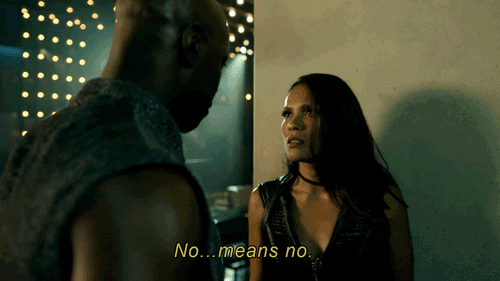 Porn has A LOT OF CRAZY S*** going on. A lot of it – like 'alien' or 'extraterestrial' porn – you know isn't something that can be replicated. But some things like bondage, anal sex or threesomes are more common and seem more realistic. However, just because a lot of pornstars are okay with engaging in such sexual acts, doesn't mean that your girl or the girl or the girl you are seeing is okay with pushing the envelope on sex. Don't forget that porn is a money maker so they do that they need to do to make money. In real life, a lot of people aren't as into such intense fantasies as what is shown in porn.
And one of the most unrealistic aspects of porn (of which there are many) is that when your partner says no, they mean no. A lot of pornographic material depicts one person saying no and the other completely ignoring the persons wants. This is not okay. There is no context where 'no' means 'yes' – don't let porn tell you otherwise.
Just because the guy on-screen looks confident, doesn't mean you have to adopt his confidence. Just because the girl looks like she's having fun, doesn't mean you have to force yourself to try doing what they're doing even when you're uncomfortable with it. Sex is a guessing game, an exploration of your body and your comfort with your body. It is your journey and it cannot be dictated by what other people think it should 'look and feel' like. The best way to know what sex can be like is to experience it in your own time, on your own terms that suit your comfort, your needs and your safety. The porn industry is exactly that – an industry. It is not a 'true account of experiences', it is there to feed fantasies. At the end of the day, baring it all to someone can be scary and you should do it in their your time, with the person you feel comfortable with.
*Cover image credits: Photo by Charles Deluvio on Unsplash