5 Struggles M'sian Beauty Lovers Face In The Heat
The heatwave is unmerciful, and it doesn't look like it's gonna get any cooler until April at least. Everyone knows you should apply the sunblock, but that's the basic bottom tier of sun protection. You can't get a tan in this heat, it'll fry you like a sunny side up egg.
When our makeup melts right off and our bad hair days get even more notorious, how are we gonna brace ourselves for the hot days to come?
Here are five struggles beauty lovers face in the sweltering heat. Some of them are pretty gross so beware! We've included some tips on how to overcome these with a few quick hacks.
1. When your face melts right off
Wanna get glam in the AM? Think again! Our makeup melts right off in the extreme heatwave, no matter how many layers of setting spray and setting powder we apply. You don't need to cry your mascara off, the constant heat and sweating act as wonderful makeup removers. Try to use minimal makeup products on your face and avoid the stuff that melts easily – like mascara, eyeliner and shimmer eyeshadow. Go with thin layers of product instead of a whole glammed-up look to avoid the cake face. It's better to play safe with your makeup than be ugly. Try this waterproof mascara from Maybelline if you really need an extra layer of summer glam.
2. Bad hair days
Bad hair days are even more prominent in the sweltering heat. It isn't worth styling your hair when you know it's gonna get frizzy later in the day, or you're just gonna tie it up anyway. Avoid heat styling during hot days as you'll risk damaging your hair. It may not be ideal but you can always apply some hair serum or conditioner and then braid your hair for a sleek, sophisticated look that won't get messy in a hurry. Plus, it'll prevent any further damage from the sun. Innisfree has a camellia essential oil serum that hydrates your hair from it's cuticles.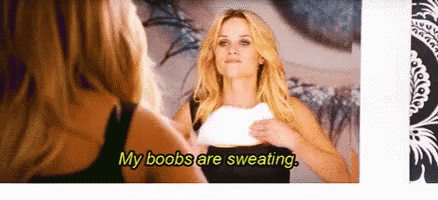 3. Extreme sweating
Sweat, sweat and more sweat. The heatwave has no mercy us, lest we feel icky and sticky at the end of the day, even if we're wearing airy summer dresses. We'll have to deal with boob sweat and terribly unglam armpit sweat. Deodorant and antiperspirant can only do so much, but they're better than nothing. Try this deodorant serum from Vaseline if you prefer unconventional types. Wear loose, sleeveless tops to avoid the sweaty underarm look and as for boob sweat… can we just go braless please?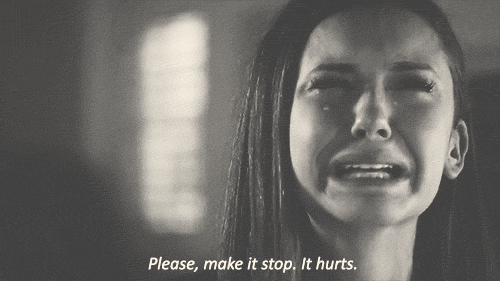 4. Chafing thighs
Ouch! The heat calls for a time to bring out those booty shorts, except that it can be painful sometimes, especially if your thighs are prone to chafing. You don't want your thighs to rub against each other 'til they get sore. The pain is just not worth it, but wearing jeans isn't the best option either, since trapping heat in your body won't feel very comfortable. Try applying some talcum powder onto your thighs so they won't chafe as much.
5. Summer breakouts
Except that it's always summer here in Malaysia so your skin will be going through it's own version of hell every day. When it's hot and humid, sweat and natural oils don't always evaporate from your face easily. Carry some blotting paper around with you to absorb the excess oil throughout the day. Spritz some toner on your face every now and then to rehydrate and refresh your complexion. Remember to cleanse at least twice a day to get rid of all the excess oil and sebum. Keep moisturising and stick to your skincare routine – don't ever give up on your skin, especially not in this weather where you'll need lots of TLC. Blot your glistening face with Beautyblender's Blotterazi – they're washable and reusable so you gotta give this zero-waste product a try.
Phew, it's gonna be a really hot month ahead. Share your beauty struggles with us in the comments below!
.