Sophie Turner Shades Evangeline Lilly & Vanessa Hudgens Over Social Distancing Comments
Our Queen in The North has spoken. Sophie Turner seemingly slams Marvel star, Evangeline Lily and other people—and celebs—not social distancing during the coronavirus quarantine.
i'm living for sophie turner dragging evangeline lilly and vanessa hudgens after they said the coronavirus quarantine is overdramatic and they value their freedoms over their health. sophie did not come to play pic.twitter.com/yWJckWPDDX

— rey (@dicksgraysn) March 20, 2020
I don't give a Fffff about your freedom, you could be infecting other people, other vulnerable people around you by doing this. So stay inside guys.
The Game of Thrones star, who puts the word "freedom" in air quotations, appears to be referencing the controversial comments made by Evangeline over her laid back attitude towards social distancing amid the spread of coronavirus.
Evangeline Lilly had posted a photo on Instagram saying she dropped her kids off at a gymnastics camp and that "they all washed their hands before going in" and that "they are playing and laughing." She included a hashtag saying "business as usual." The post immediately received backlash after people around the country have been urged to stay home and practice social distance to lessen the spread of coronavirus.
In the comments, the Ant-Man and The Wasp actress went on to say that the government has taken too much control and dismissed COVID-19 as a "respiratory flu." "Some people value their lives over freedom, some people value freedom over their lives. We all make our choices," she wrote. "Where we are right now feels a lot too close to Marshall Law for my comfort already, all in the name of a respiratory flu." Her remark suggests that she values her "freedom" to allow her children to socialize, rather than practice social distancing. Seriously?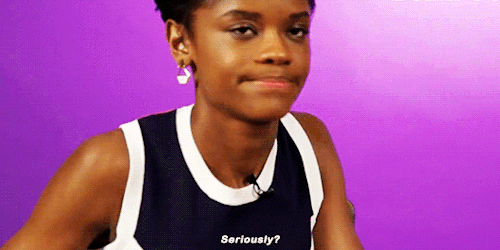 Although they've been practicing social distancing like total pros, the pair haven't been taking any chances when they do need to go out in public. Sophie posted a photo of the married couple on her Instagram story, where they're both wearing face masks and gloves to avoid contact with anyone who might be infected. "No f***ing around," Sophie captioned the pic. "Stay safe everyone." Sophie is reportedly pregnant with her and Joe's first child, so we don't blame her for taking extreme caution!
me watching sophie turner's livestream trying to see if she's pregnant pic.twitter.com/ZEoTE4nush

— maggie (@maggiemoobee) March 20, 2020
Evageline isn't the only celeb to draw attention for their relaxed approach to the virus outbreak. Earlier in the week, Vanessa Hudgens also came under fire for not taking coronavirus seriously and dismissing its deadly impact around the world. "I'm sorry. It's a virus, I get it. I respect it," she said. "But at the same time, like, even if everybody gets it — like, yeah, people are gonna die. Which is terrible. But, like, inevitable?" She later issued an apology for her comments. Yikes!