Should You Wear Your Wedding Ring All The Time?
Meghan Markle was spotted at the royal tour of South Africa without an important accessory – her engagement ring! But the Duchess of Sussex has a very good reason for not wearing her engagement ring on the finger.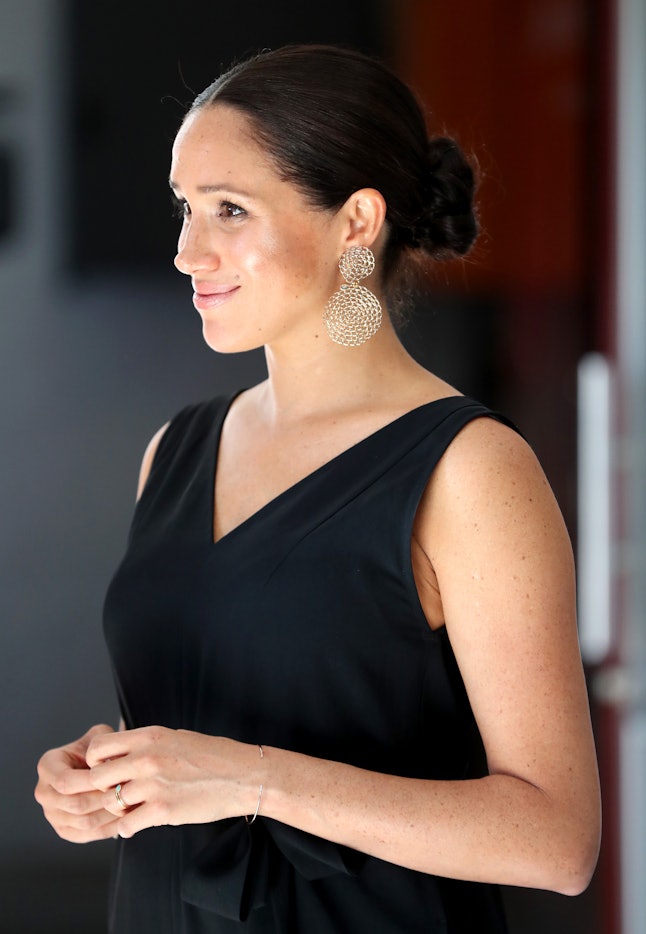 According to Hello! Markle left behind her massive diamond ring because she wanted to remain low-key during the royal visit. Although, she did wear her Welsh gold wedding band, which was a gift from her grandmother-in-law, the Queen.
But is it such a huge deal to not wear the engagement ring, regardless of the reason? Recently, Malaysian personality, Sharifah Shahira posted a photo of her bare fingers on Instagram with the caption, "Tak pakai cincin kawin bukan bermaksud tak bahagia dah."
Which translates to, "Not wearing a wedding ring, doesn't mean (one's) unhappy." She explains that it simply does not fit anymore.
Wedding rings are a huge deal early in the early stages of marriage. We would cherish it so much that we never want to take it off our finger. But as time goes on, we become a little less attached to the ring. Which is perfectly normal!
Why wedding rings are so significant? 
Of course, the wedding ring is symbolic to vows taken by a married couple. It gives a sense of belonging, pride and obviously – they're taken and claimed. That's why cheaters often remove their wedding ring before cheating!
When is it okay to not wear it? 
Perhaps when your work is intense/hands-on that you simply can't afford to lose your ring or if it's too valuable – especially if you're a careless person. Sometimes, we choose to not wear our rings too because they're so busy with cleaning the house, taking care of the kids, rushing to work that, taking off and wearing it again between chores is bothersome. Again they might just lose it in-between moments!
But, what if your partner feels offended? 
It is so important that you talk to your partner. If you have a reason to not wear your ring, talk to them about it first instead of waiting for your partner to notice and questions you about it.
If it bothers you, explain why you feel the need for them to actually wear the ring. Don't keep it in and blurt it out in the midst of an argument.
Wedding and engagement rings differ for every couple. So may hold it deeply to their hearts, while others are okay with not wearing. You don't owe it to anyone except to your partner about not wearing a ring.
.