Raven-Symoné Secretly Married Her Girlfriend On Pride Month; Meet Her Wife
June is Pride month and 'That's So Raven' actress Raven-Symoné has decided to take this opportunity to celebrate in the best way – by marrying her longtime girlfriend, Miranda Pearman-Maday! With a small, private ceremony on the 17th of June, the Disney star adhered to social distancing guidelines while still celebrating the important day. She took to Instagram to share some of the gorgeous pictures from the day. She shared,
"Thank you to all those who helped and for those who understand why it was small during this time."
Raven, while living in the spotlight since her days as a child actor on The Cosby Show to her Disney days as a Cheetah Girl, has rarely been vocal about her partners. So who is the woman that has taken Raven-Symoné's heart and who understands her "from trigger to joy, from breakfast to midnight snack, from stage to home"?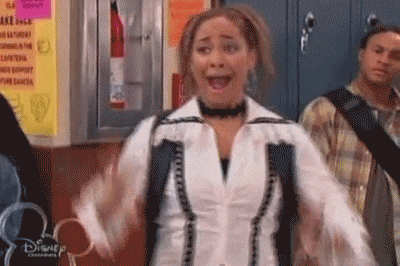 If you're also wondering who Raven-Symoné's wife, Miranda Pearman-Maday, is you're not alone.
1. Miranda works with social media.
On LinkedIn, Miranda is said to be based in Los Angeles. She works as a social media content curator for a publication there. After graduating the University of California, Los Angeles (UCLA) in 2013, Miranda took on a few personal assistant (PA) jobs. However, despite being in charge of social media, Miranda herself is pretty low key, with only 8 photos thus far on her Instagram (two being from their wedding).
2. Miranda has a close bond with her mom, Theresa.
One of the photos she has posted is of her mother, Theresa. On Mothers Day last year, Miranda posted a photo celebrating her mother and to "honor all the mamas out there". Her sweet message reads,
To my mom, I am so grateful for you and truly in awe of the fact that you were able to breastfeed me for two years! Thank you, mom. I love you!" 
3. Miranda is also professionally trained in childbirth support.
Also known as a doula, Miranda mentions that she has been "privileged to witness the incredible strength each woman embodies while bringing their baby earth-side (c sections count, too!) and the fierce love, sacrifice and work it takes to raise a child". As a doula, her title means that she provides support to women who are expecting, who are in labour or who have recently given birth. Her support comes in the form of emotional, physical or educational support for these mothers.
Congratulations to the happy couple!