Pink & Her 3 Year Old Son Tested Positive For COVID-19
Sometimes, it's easy to think that, "Nyeh, no one I know will get the virus". In the midst of a global pandemic, we're striving to keep ourselves and our loved ones safe by keeping clean, staying healthy, staying at home, and for the love of all humanity, covering your mouth when sneezing or coughing. However, if you spend time on the internet, you will find that it's not that small of a world – anyone you know can come down with the virus. Case in point – the legendary singer, songwriter, dancer, actress, record producer, spokesperson, and model – P!nk. Okay, so, while we don't "know her" know her, we've watched her trailblaze her way through music since 1995. The "U + Ur Hand"/"So What"/"What About Us" songstress has recently taken to her Instagram account to share her situation.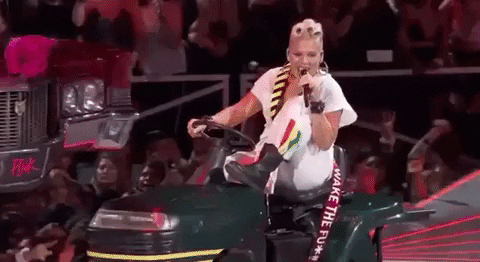 Pink shared that she has since recovered from the virus after both herself and her 3-year-old son Jameson were tested positive for it. Luckily, Pink and her family were already in self-isolation when they started showing symptoms several weeks ago but still had access to a physician who ran the tests for them. The 40-year-old slammed the US government for failing to provide widespread access to testing as the virus spreads across the country.
In a lengthy Instagram caption, she shared,
This illness is serious and real. People need to know that the illness affects the young and old, healthy and unhealthy, rich and poor, and we must make testing free and more widely accessible to protect our children, our families, our friends and our communities."
As she and her family continue to self-isolate, Pink has announced that she will be donating USD$1 million to two different funds to help in the ongoing war against the virus. Pledging $500,000 to the Temple University Hospital Emergency Fund in honour of her mom, Judy Moore, who she said worked at the Philadelphia, Penn. facility and $500,000 to the City of Los Angeles Mayor's Emergency COVID-19 crisis fund, she reiterates,
 These next two weeks are crucial: please stay home. Please. Stay. Home.❤️
And, taking to Twitter in a message to us all –
Agreed https://t.co/zERHsDFMYZ

— P!nk (@Pink) April 4, 2020
As long as we all do our parts, we can curb the spread of this virus and flatten the curve. But, during this time – and even after – let's remember how kind we have been and can continue to be. It shouldn't take a global pandemic for us to realise the need for kindness; we've got that in our hearts, why not share it?