According To The Internet, Contouring Your Penis Is Now A Thing
When women wanna make their boobs look bigger, one of the most popular solutions is contouring.
You'd think penis contouring would be like a viral video of a woman who applies her contour makeup with her boyfriend's penis or something. Well, you're in for a surprise. It looks like men are turning to the same solution – contouring – to make their penises appear bigger.
OK guys. We didn't see this coming.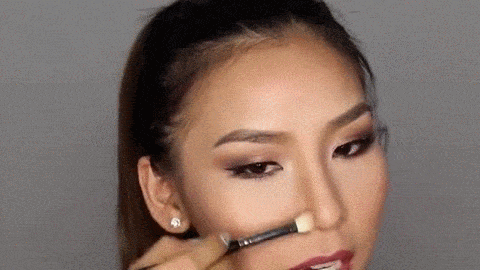 What is contouring?
Contouring is a makeup style popularized by most beauty gurus as a way to sculpt your face, like adding angles to your jaw and the subtle enhancing of one's facial features.
How to contour your penis?
"Yeah I contour my shaft a lot." – Jeffree Star, YouTube beauty guru and cosmetics entrepreneur.
Apparently, you start to contour your penis when it's fully erect, so it'll appear bigger when it isn't standing up. Jeffree doesn't explain exactly how it's done, but contouring involves a lot of bronzing and highlighting 'til you achieved the desired effect – a.k.a. Big Dick Energy. Regardless of how you do it, here are some contour products you can start with.
1. Kat Von D Shade + Light Contour Palette
Everyone's go-to contour and highlight palette because this palette has every shade of contour and highlight powder in multiple shades. Plus, it's refillable although it's not known how many times you'd have to contour your penis to hit pan.
2. Maybelline Facestudio Master Contour V-Shape Duo Stick
This duo stick is an easy contour product for beginners to start with. Maybelline's contour stick is divided into a darker shade for contour, while the other half has a lighter shade for highlight. It's designed to help you achieve a V-shaped face, but who says you can't use it to contour your penis?
3. Fenty Beauty Match Stix Trio
There's a Fenty Match Stix for every skin tone. Conceal, contour and highlight to the gods with this Match Stix Trio by Fenty Beauty. It has a cream-to-powder formula that blends seamlessly into your skin. The question is, would you use Fenty on your penis?
What would you do if your boyfriend contours his penis? Would you try this makeup trick on your boyfriend? Let us know!