M'sian Model & Beauty Queen, Thanuja Ananthan Shares Her No-Foundation Look
Oh no, you've overslept and you literally have 10 minutes to do your face! Should you walk out the door looking like a zombie or risk being late? Gurrrl, you only NEED 10 minutes to look fabulous!
Former Miss World Malaysia 2009, Thanuja Ananthan spills her quick, daily natural makeup look in Likely's Get Ready Me. To know how you can do your makeup base in just three easy steps, keep scrolling. PS You don't even need to apply foundation for this look!
Step 1: Prep your face with moisturiser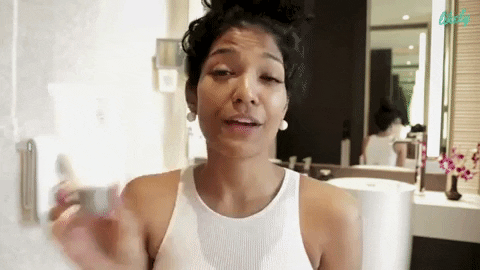 Thanuja's using her favourite moisturiser – Dermalogica but you can go ahead and you any moisturiser that you want. As long as you've moisturised your skin, it's good to go!
Step 2: Conceal your eyebags with a concealer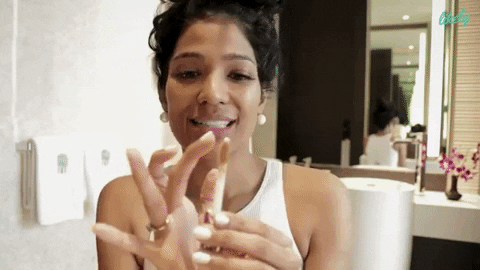 The TV host, model and actress then covers up any unwanted blemishes and dark spots with a concealer. Her trick is to use your finger and lightly dab the concealer to the areas you'd want to cover. She says, "It's faster… You're out of the door in minutes!" You don't need a lot too, especially if the concealer that you're using has got high coverage.
Step 3: Skip the foundation and use a face powder instead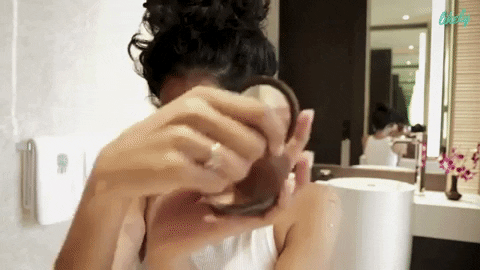 To apply the face powder evenly, Thanuja uses a kabuki brush to gently brush it across her face and under the eye area.  She tells Likely, "All I use is powder, even when I go for events. Unless it's a major photoshoot but on a day-to-day basis, I don't use any foundation."
That's it! Pretty simple and easy. You don't even need a lot of products! To know Thanuja's full beauty look, watch the tutorial below.
.