M'sian IT Girl & DJ, Aida Azrin Shares Her 2-Step Trick To The Perfect Cat-Eye
Don't be fooled by her petite size, Aida Azrin is one tough chic who knows what she wants. The gorgeous, 24-year-old DJ and co-founder of Good Night KL is also a professional copywriter. Woah, Aida is definitely not afraid to hustle!
Another thing that totally captured us, her strong #eyelinergame. Seriously, just take a look at her photos on Instagram and you'll know what we're talking about.
Let's be honest, drawing the perfect winged eyeliner is no joke. Too thin and it's not dramatic enough but too thick and you might just look like a racoon. Fret not, Aida shares her 2-step trick for the perfect thick winged eyeliner in Likely's Get Ready with Me. It's super easy!
Step 1: Draw your eyeliner (Really, just draw!)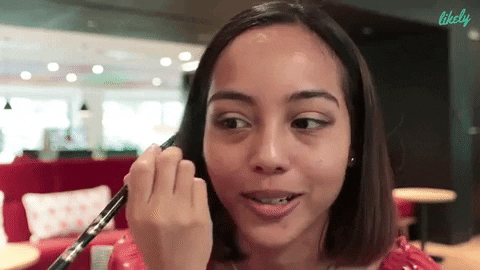 Aida loves her eyeliner wing thick and the trick to this is to not be scared (or intimidated) to draw it. She says, "I know it's a faux pas but I love a thick wing."
Step 2: Use a cotton bud to clean up any smudges 
Here's her secret trick, use a cotton bud to fix the uneven wings, thickness or smudges. She tells during her makeup sesh with Likely, "I know this is uneven but all you need to do to get the perfect cat-eye is to fix it."
Step 3: Use a dark-coloured eyeliner crayon to fill in your waterline (Optional)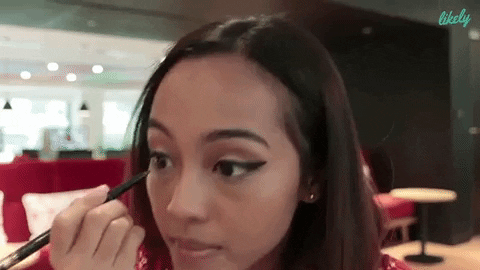 This is optional but you can totally add depth to your eyes by using a dark-coloured crayon/pencil to fill in your waterline. Pretty simple, right? You can watch Aida Azrin's full makeup tutorial right here. 
.