Make Your Face Mask More Comfortable To Wear in Humid Malaysian Weather
While we adjust to the new normal in 2020, individuals, schools and businesses all have the same SOPs – to maintain social distancing, limit interactions, constantly sanitize and always have a mask on. However, some SOPs are more difficult to adhere to than others. But of course, we need to follow these changes to ensure that we minimise the spread of COVID-19. With that being said, there is nothing wrong with making sure that we follow these SOPs while also making things more comfortable for ourselves. Here's what you can do to make wearing a mask more bearable in sweltering Malaysian weather (without compromising safety) –
Use the right fabric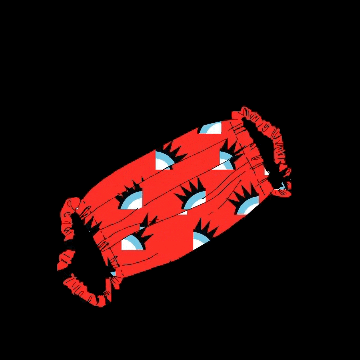 It's easy to feel claustrophobic when in a mask for hours on end, I feel you. When you have something sitting directly on your mouth and nose snd you have the sun beating down on you – it can get really uncomfortable. Wearing a mask is non-negotiable, you have to have one on when you're out in public but you don't have to be uncomfortable. Choose masks that are made from breathable fabric. Masks made from 100% cotton will allow you to breathe easier. Materials like polyester and other synthetics will trap heat, moisture and sweat easily.
Change it up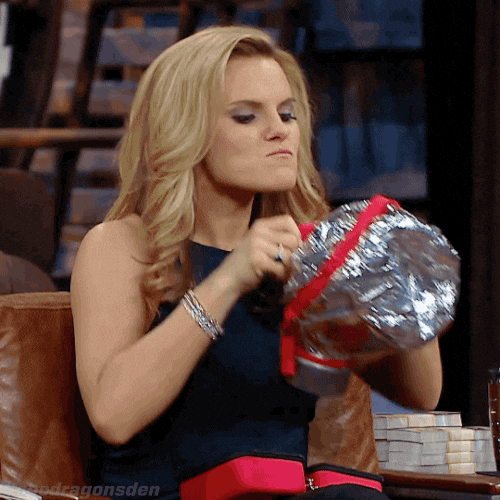 Okay, so, I feel the need to put a disclaimer: the gif is for illustration purposes ya'll –  you don't have to go as far as to wear a mask like that one. But, the shape and size of your mask can play a role in how comfortably it sits on your face. Snug/tight masks will only increase the discomfort you feel while masks that are too loose will, essentially, not serve its purpose. Instead, opt for masks that don't pull at your skin when you put them on. Instead, go for masks that sit comfortably on your nose and don't stick to your lips. Also, going for masks with different ties can help reduce the discomfort on hot days. Masks that tie at the back can be more comfortable.
Carry more than one with you
The more, the merrier! There's nothing more tiring (or more likely to make you feel gross) than to have a mask that's already drenched in sweat, sticking to your face. Not only does it feel uncomfortable, it's probably going to distract you with its smell too. That being said, it's important to keep a few new (or just clean) ones in your bag. If you are short on masks, make your own! That way, if one gets dirty or a little too stinky for your comfort, you have a clean one to put on and feel fresh with. Not only that, but you also don't want to cause maskne (yes, it's real) and have to deal with breakouts on top of an uncomfortable, sweaty mask.
Try popping in mints for added freshness
Now, this is a neat trick I bet not a lot of people would have thought about! Of course, it's a temporary solution to a long term problem but – sometimes on a hot day, even the shortest of reliefs are welcomed.
Also, back to the topic of maskne, make sure to…
Keep your skin moisturised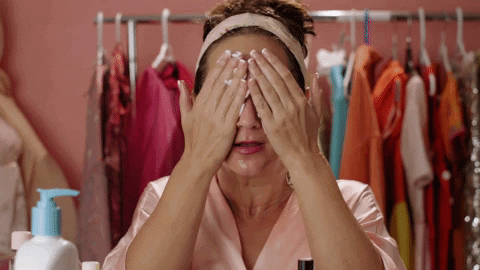 The constant rubbing of the fabric and the straps on your face will not only cause breakouts, but it can also cause irritation which can then grow into cracked skin. Raw skin is NOT fun. Raw skin plus having to wear a mask daily….. yeah, you don't want to live through that. Slap on a good amount of moisturizer on your skin (one that is lightweight and non-greasy).
Whether you're wearing a homemade face covering or a premade mask, remember you should always wash your hands before putting on the mask and after you remove it.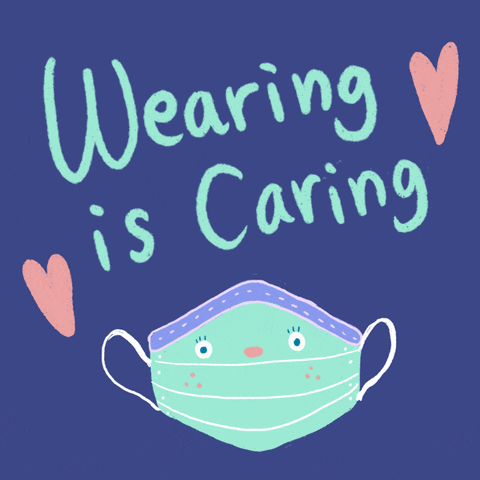 *Cover image credits: Photo by tam wai on Unsplash