3 Love Lessons From Hit K-Drama "Crash Landing On You"
So, in K-Drama news, Crash Landing On You beat the all-time favourite drama, Guardian The Lonely and Great God to become the most highly-rated South Korean drama in tvN history… which only means one thing – we have to watch it, now!
North and South Korea are known to the rest of the world as sworn enemies, so how could two people from these respective nations fall so hopelessly in love?
In CLOY, the plot is a reminiscence of Shakespearean tragedy, Romeo and Juliet. The story tells us of a South Korean heiress Yoon Se-ri (played by Son Ye Jin) and North Korean captain Ri Jung-hyuk (played by Hyun Bin), who meet unexpectedly and fall in love. The rest, of course, is a love story embroiled in danger, self-discovery and passionate kisses.
Sometimes, you find the right person at the wrong time
When Se-ri crash-landed into Jung-hyuk on her parachute, the pair probably did not expect to find love within each other as they bickered over whether this was the North or South Korean border (spoiler alert: the answer is North). As Se-ri wanders off and tries to get to the South, she unexpectedly faces a few bumps along the road until she's rescued by Jung-hyuk at night. You're never ready to find love, no matter how hard you try to prepare yourself for it. Hey, maybe 'The One' will descend into your like unexpectedly. Don't lose him/ her!
Take every opportunity to show your love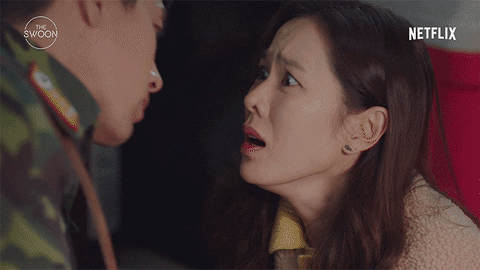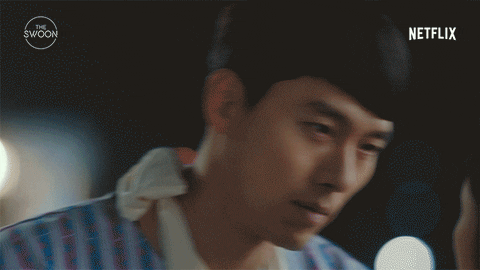 Even when they were in imminent danger, North Korean soldier Jung-hyuk managed to plant a kiss on Se-ri, saying it's a trick he learned from South Korean dramas (we know he really just wanted to kiss her). Since you're reading this now, we assume you're not in any danger at all, unless reading is an occupational hazard. If your babe is beside you, give him a kiss or a compliment and show him how much you truly appreciate having him around.
Small sacrifices mean the world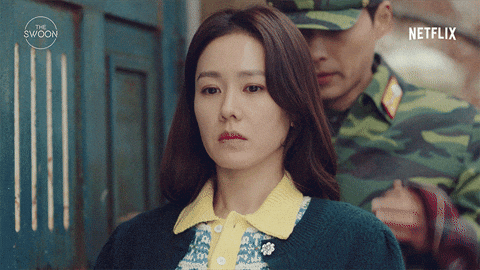 Earlier in the drama, stoic soldier Jung-hyuk scavenges the black market for luxury soap and moisturiser, which is uncommon in North Korea. He does this to soften Se-ri's blow of landing far away from the comforts of her home in South Korea, where skincare was a culture and bubble baths were common. In a way, he's helping Se-ri adjust to life in North Korea before he tries to send her back (maybe he wants her to stay). Pay attention to your loved ones and try to find out what makes them smile.