Looking For A New Hairdo? Check Out These Iconic Celebrity Pixie Cuts
Long hairs are sexy but not matter how much effort you put in to make sure you hair stays in place, sometimes it's inevitable to wake up with tangled hair. We understand that a pixie cut may seem like a terrifying style to try but they're actually universally flattering and versatile. From Jada Pinkett-Smith to Rowan Blanchard, this is your ultimate list of a pixie-hair-do inspos.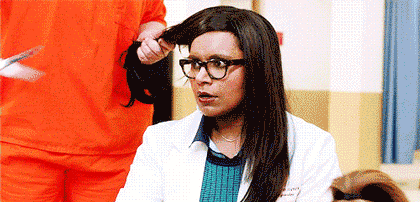 Jada Pinkett-Smith
(Source: Pinterest)
Considered her as the queen of a pixie hair-do. She's always changing up her hair styles, and she's very creative about it, too—from long braids to buzz cut, Jada tried everything—but this chick pixie cut really takes the list! 
2. Zoe Kravitz
(Source: Pinterest)
The coolest of all cool-girls. Zoe Kravitz has been rocking this pixie cut for quite some time now. See how pretty she looks? Pixie cut ain't terrifying, at all. 
3. Scarlett Johansson
(Source: Pinterest)
Scarlett Johansson proves that you can still maintain to look alluring even though you have that masculine takes on your pixie cut. She looks badass, by the way. Go Scarlett! 
4. Kate Hudson
(Source: Pinterest)
Look at our beloved rom-com actress, Kate Hudson gives her shaggy pixie hair tons of dimension. According to this Golden Globe winner, every morning she will casually raked her fingers through her pixie and it stays like that. 
5. Charlize Theron
(Source: Pinterest)
She recently chopped off her beautiful golden mane into a pretty pixie for her upcoming Fast and Furious 9 movie role. She cutted off her hair multiple times before, so nothing's major for this queen. 
6. Emilia Clarke
(Source: Pinterest)
Last two years, The Mother of Dragons, Emilia Clarke chopped off her hair and went blonde to mark the end of the Game of Thrones series. Props to this Dragon queen! 
7. Kerry Washington
(Source: Pinterest)
Seriously, there isn't a single hairstyle Kerry Washington can't pull off. If you ever get a pixie cut, don't forget to swap your bangs across your forehead to channel her looks.
8. Helle Berry
(Source: Pinterest)
She first cut her hair in 1989, and immediately landed her role in Living Dolls. According to this Oscar winning actress, she was picked by the producer simply because she 'stood out among all the other actresses'. 
9. Katy Perry
(Source: Pinterest)
Hey remember when Katy Perry cut her bob into this mixed-length pixie cut for about a week, then went ahead and shaved the top, too? Bon appetit to this California Gurl. 
10. Rowan Blanchard 
(Source: Pinterest)
Rowan took over Instagram by surprise when she debuted her new look, ''Chopped all my hair off, happy 2019''. And even after a year, she still look extra gorgeous in short hair. Now, that's a statement.