Lana Condor's Pro Makeup Tip For Small Eyelids
Lana Condor, how do we even begin to explain Lana Condor?
Well, for starters, she plays Lara Jean in Netflix's coming-of-age series, To All The Boys I Love Before. Lana Condor also started her own YouTube channel.
"This is something I've wanted to do for a long time to connect more with you guys and show you a bit of my life, some tutorials and behind the scenes of things that mean a lot to me." – Lana Condor
In her first-ever YouTube video, the actress turns into a beauty guru and tells us the best way to make your eye makeup work if you have small eyelids, like herself.
1. The beginning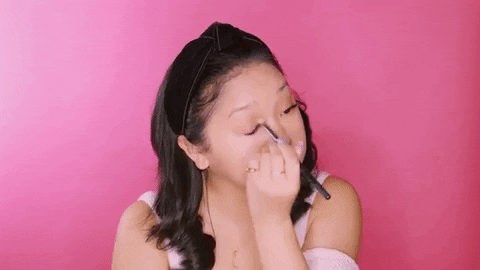 The actress begins her eye makeup routine by using an eyeshadow brush to pile on eyeshadow that has a peachy tone similar to her skin tone, on the inside of her eyelids.
2. The crease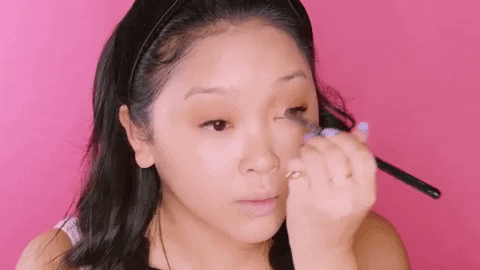 Condor understands, more than anyone else, that people with small eyelids like herself have a hard time doing their eye makeup because it doesn't show.
"Here's the tea: my eyelids are very small and I love that about myself." – Lana Condor
Condor suggests blending in small circular, and windshield wiper motions to build the pigment on the crease. She explained that she spends the most time on this.
"I look where the crease is, and I almost go too high, but it's what works for me. Every eye shape is different."
She blends her eyeshadow almost to her eyebrow and stops there.
3. Shimmer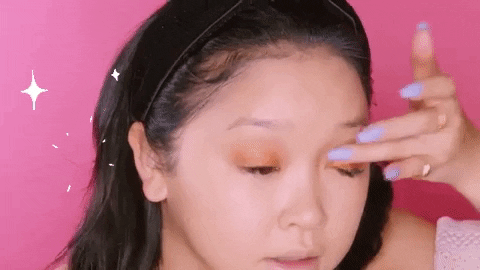 Her shadow routine ends with a shimmer. Condor uses her finger to apply a layer of shimmery bronze eyeshadow to her eyelids.
"I don't care if it's a relaxed, chill day, going to buy groceries. If I'm going to wear makeup, I'm gonna have shimmery eyes."
She takes an eyeshadow brush and starts blending the shimmer with the rest of her makeup.
4. Finishing touches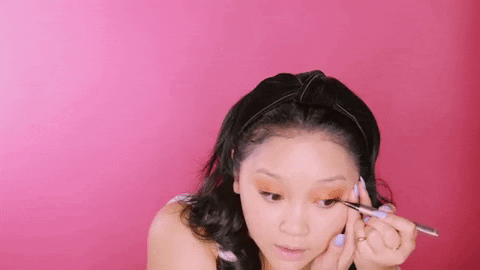 Condor takes a pencil eyeliner to line her waterline and brushes her eyelash extensions clean with a dry spoolie. She draws a baby wing on both lashlines with her eyeliner, from the middle of her lashline to the end.
"I don't like a super thick wing. I like a small baby wing."
She believes the only way a person can nail a wing is through trial and error (and she's right!).
5. Eyebrows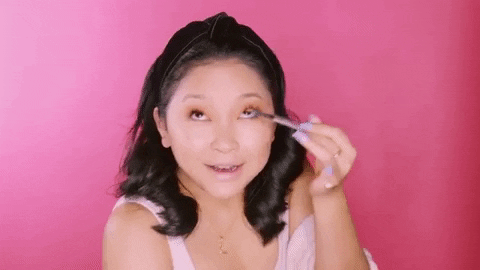 Eye makeup isn't complete without eyebrows, so Condor begins filling in her eyebrows with small, short strokes.
"(I) pretend like I'm afraid, because I am, to touch the pencil to my eyebrow."
She explains that she does this to ensure that her eyebrows aren't too intense. Lana Condor, no matter what you do, you'll always look great! Watch the actress' full video here.