Has The Internet Become The New Home-Wrecker?
We're just going to cut straight into it — The internet is nuts for Lady Gaga and Bradley Cooper!
The pair's mutual attraction was obvious enough for fans to gush over them during their 'A Star Is Born' movie tour, but it seems that the chemistry between the two really captured hearts everywhere at the 2019 Oscars.
Aside from making news for winning the golden statuette on February 25th for Best Original Song, Shallow, her "intimate" performance alongside co-actor Bradley Cooper also managed to make a different headline altogether.
Lady Gaga & Bradley Cooper perform Shallow at the #Oscars pic.twitter.com/smGbGzVKDO

— Lady Gaga Now 👾 (@LadyGagaNowNet) February 25, 2019
And one particular moment became "the" meme for the day.
Upon seeing this very moment, fans of the on-screen couple took it to Twitter to excitedly suggest how Cooper and Gaga should be an item IRL!
Based on the Internet reaction I think legally speaking Lady Gaga and Bradley Cooper have to get married and have a baby now or it's a felony. #Oscars

— Philip DeFranco (@PhillyD) February 25, 2019
You sit through 2 hours and 14 minutes of A Star is Born, watch this beautiful love story play out and yet you sit there and tell me that Lady Gaga and Bradley Cooper AREN'T in love? Grow up bro.

— Rory Danger G-O (@Lor_Ror) February 12, 2019
While it is true that Lady Gaga and Bradley Cooper shared a special moment on stage, we can't deny the fact that Bradley Cooper is currently in a 4 years relationship with Irina Shayk and own a child together. BTW, the supermodel was even present at the Oscars!
What's worse, even the media fueled the so-called "sparks" with misleading headlines and captions such as, "deep end", "dating" and even, "kiss, kiss, kiss".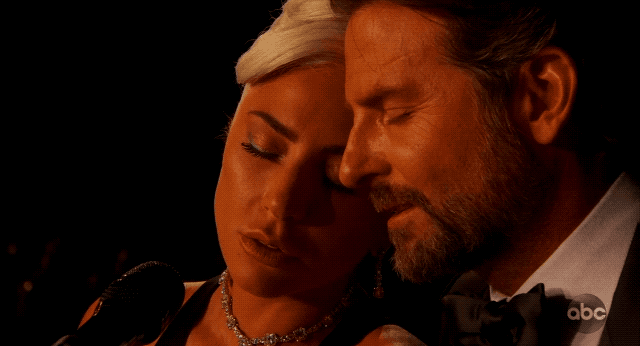 While Irina seemed fine, as shown in photos of her and Gaga embracing in a hug, it seemed out of place for the media to take an insensitive approach with their misleading headlines.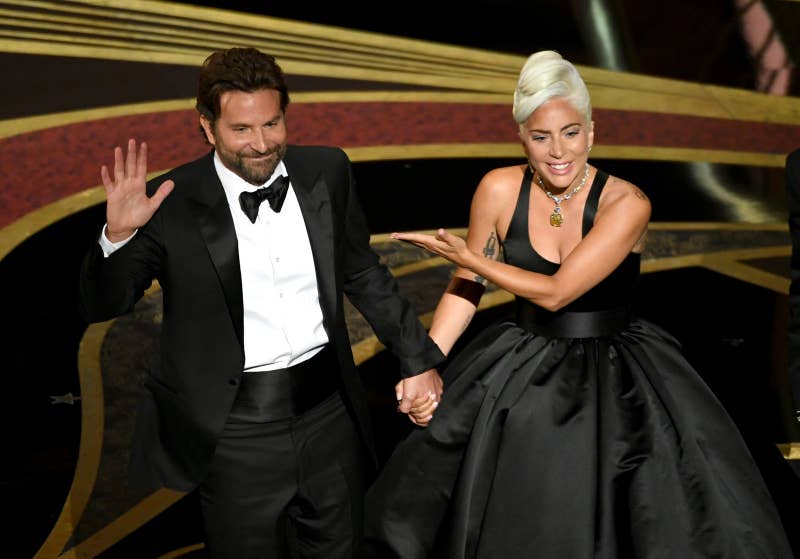 Rather than just acknowledging the powerful duo for their passion in music, they've twisted Cooper's and Gaga's friendship into "something more". Can't women work well with men without being sexualized?
The day should have just been about Lady Gaga and Cooper creating magic together in the name of music and not about how the pair should make out.
Lady Gaga and Bradley Cooper about an inch away from a whirlwind love affair on live TV. #Oscars pic.twitter.com/FGFPfM63Uo

— 🎙 Jezza 🎙 (@JezzaMxwll) February 25, 2019
And what about Cooper's girlfriend — Is anyone thinking about her feelings? How can we fight for #MeToo when we degrade another woman's right of her partner? Are we aware that we're unconsciously contributing to wrecking the family house that these celebrities have built all these years?
It's no wonder love doesn't seem to last (or exist) in Hollywood. It's the pressure from the media, paparazzi and yes, the internet that creates unnecessary scandals for the sake of entertainment.
Heck, even our very own local celebrities weren't spared from tabloids and their cheap gossips. Shortly after their wedding, netizens and gossip columns kept linking actor Fattah Amin and his wife, actress and singer, Fazura with his alleged ex-girlfriend, Neelofa.
Should an ex constantly feel bitter for a relationship that never worked out? They've even speculated how Neelofa, the host of a popular TV show, went missing because the married pair,  Fattah and Fazura were invited as guests for the show. Who knows, she probably had to attend an important event somewhere. Not everything is about love, you know. Women are allowed to have their own life and career too.
.