Jessica Jung Releases Excerpt From Juicy YA Novel, "Shine"
A former member of the popular Korean idol group Girls Generation has released the excerpt from her very first novel, "Shine."
It's none other than Jessica Jung, who departed from the group in September 2014 to pursue her solo career in acting, singing, and modelling.
Inspired by Jung's very own experiences in the K-Pop industry during the pioneer years of the Korean wave, "Shine" tells a coming-of-age story about a Korean-American teenager's journey to becoming a K-Pop star, and it's not as easy as it seems.
"Shine" by Jessica Jung
Jung's latest novel encapsulates the whole K-pop experience in a transparent, honest way. Readers will find it easy to relate to the main character, Rachel Kim. The K-pop star said in a statement to Entertainment Weekly:
"With Shine, I wanted to tell a big, fun, escapist story that also examines in-depth, behind-the-scenes aspects of the K-pop world. My goal was to tell a transparent, candid story — in a way that sometimes fiction does best."
Our fictional Rachel Kim is in training to be the next biggest K-Pop star, and in a way, the rules seem pretty simple: Train 24/7. Be perfect. Don't date. Unfortunately, the industry hell-bent on commodifying beautiful girls become enraptured in dark scandals.
Rachel wonders if she will survive and become an idol, especially since she began having feelings for the label's golden boy, Jason Lee. Even if you don't read much about K-Pop, you'll know that dating someone at all is especially frowned upon in the Korean entertainment industry.
the first excerpt from jessica jung's novel – shine

📍 https://t.co/FIOzoNkpWU pic.twitter.com/4ig9hSwnYp

— Paula (@syjungies) January 29, 2020
Read the full excerpt here. "Shine" will be released to the public on October 1st, and the book is currently available for preorder. "Shine" is also in developments for the screen with ACE Entertainment, the team behind Netflix's To All The Boys I've Loved Before.
Jessica Jung's tips to staying flawless
The K-pop idol works hard to stay flawless, whether she's going to the airport or posing for photos on the red carpet. The Forbes' 30 Under 30 Asia lister shares her beauty tips (so maybe we can look like her too!).
As for face mists, Jung swears by it, constantly spirtizing to hydrate her skin.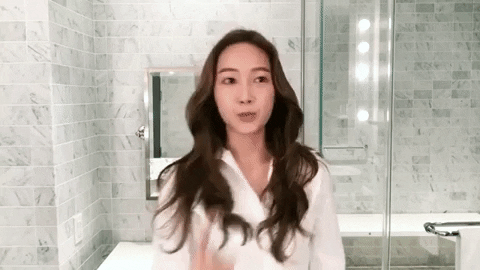 "On flights where it's really dry, I spray it all over the place."
Her ideal makeup look is one that's the no-makeup makeup look, which she achieves with a light layer of foundation, peachy blush, taupe eyeshadow, and a thin layer of black eyeliner.
"A lot of my friends say, 'Did you even put on makeup?' and that's exactly what I want."
To curl her lashes, Jung has one expert tip for all her fans – she uses a hairdryer to heat up her eyelash curler.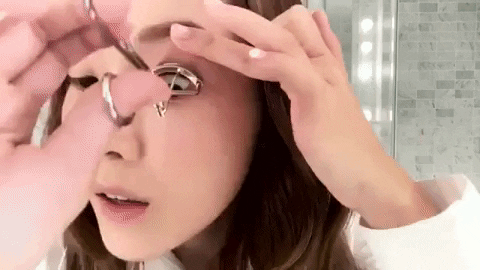 The star checks it with the palm of her hand to make sure it's not too hot and proceeds to curl her lashes. She applies a coat of mascara afterwards.
Check out the full video by Vogue for Jung's full 16-step routine.