Jeffree Star Apologizes To James Charles For "Disgusting", "Awful" Actions In New Video
Is Dramageddon 3.0 now over?
If you're way into the makeup world, then you'd know that Dramageddon 3.0 is basically a follow-up of Dramageddon 2.0 and involve most of the same people. Recently, after Tati Westbrook (Youtube Makeup Guru/Godmother) accused Jeffree Star and Shane Dawson for manipulating her into making her "Bye Sister" video (amongst other accusations), Jeffree Star has remained silent and stayed off the internet.
However, he has now resurfaced, more than two weeks later, with a plea on his social media accounts:
Hey everyone 💖 I've missed you all so much.. Please watch: https://t.co/V7NLalsirB

— Jeffree Star (@JeffreeStar) July 18, 2020
The Jeffree Star Cosmetics CEO uploaded a video onto his own Youtube channel to address Tati's accusations along with the criticism of his past behaviour. The video, titled "Doing What's Right" is 10 minutes long and has its comment section disabled as Jeffree talks about self-reflection and change. He says,
I've been silent for a very long time, and I know that's very rare for me.I've taken a lot of time to do a lot of self-reflection. Now in the past, I have been guilty of speaking out of anger, out of frustration, out of my emotions. I'm so quick to grab my phone and just say whatever's on my mind at that moment without ever really thinking the ramifications of my words, my actions, and for the first time in a very long time, I'm really reflecting on my behaviour and mine alone. And I've come to a lot of realizations and it's been really important to actually understand everything I was a part of, what I did wrong and really start a new chapter in my life."
He references his video from May 2019, 'Never Doing This Again' and reaffirms that he meant what was said in the video. Jeffree admits to having slipped up, done messed up things and being human as he "contributed to the chaos" of 2020. Jeffree admits to indulging in the "victim mentality" and says,
I know this may sound shocking coming from my mouth, but when you accept that you are the problem, you can become the solution. And I've definitely put myself in the victim mentality before when I knew I was wrong and maybe – not maybe, I didn't want to admit it; I wasn't ready to and I was too insecure. But today, there are no excuses. I am someone that has impulse control and I'm fully admitting my flaws and I hope that people can learn from me. I have moments where I get fired up, I don't think things through. I don't think about how my actions will affect others while I'm saying them and when you speak from your emotions without fully processing something. It is one of the most unhealthy things. And that is a very major problem of mine."
In the video, Jeffree addresses Tati Westbrook's assumption that Jeffrey would be pulling out all the receipts and 'blackmail' she says he has on other beauty content creators. Jeffree, however, says that he wouldn't be exposing anyone or showing any incriminating text messages. In fact, he says that he's never blackmailed anyone, committed a crime, or been to jail before. Instead, he appears to subtly shade Tati as he says, "We have to ALL take accountability for OUR OWN actions." This is following the backlash to Tati's video, as some viewers have accused her of wanting to shift the blame for her "Bye Sisters" video onto Jeffree and Shane, rather than take responsibility for the fact that she herself filmed, edited and uploaded it.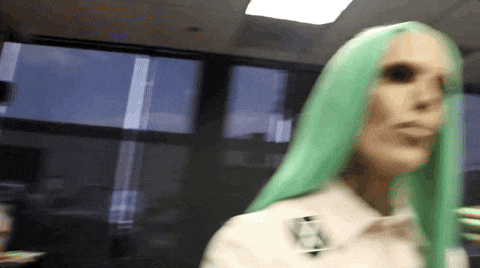 Responding to Tati's claims -which Jeffree refers to as "the situation"-  that Jeffree and Shane had a hand in Dramageddon 2.0 and the attempt at bringing down James Charles, Jeffree said
I didn't try to take anyone down. I'm not a villain in a movie. This isn't a Netflix series with a crazy storyline, I know it sounds like it, and trust me, I'm sure I'd watch it as well, but this is my real life. A lot of things that are happening and being said are false. When someone else tries to take someone else down or their career and it doesn't work, you can't just take a few more down with you, that's not how life works." 
And in response to the allegations involving James Charles, Jeffree admits to recognising his failure to fact check before believing the "hype".
Did I believe certain things instead of asking the source? Did I get caught up in the hype? Did I do dumb shit and did I not just simply call James Charles and ask questions myself? A 100% and that is MY fault. I would like to personally apologise to James Charles for the words that I've said, for my actions"
Jeffree doesn't, however, respond to claims from other people in the Youtube/makeup community about him having an alleged "recording of a victim of James Charles" on his phone as well as Kameron Lester's accusations that Jeffree "used and manipulated him" and that he fears for his life. Instead, Jeffree shifts the focus onto whats happening in the world today, saying "the reality is here" with issues like COVID-19, the Black Lives Matter Movement and how not enough media attention has been paid to Breonna Taylor, Elijah McClain, and other victims of police brutality.
He does also talk about his 'close friend' Shane Dawson, who he actually refers to as his "best friend" and the person that helps Jeffree remember who he is. Regarding the rumours that Jeffree hadn't been helping Shane and wasn't present for him post-Tati's video, Jeffree says that he's  "truly shocked" that people would think that he wasn't there for Shane. Jeffree goes on to call Shane "genuine", "amazing", "selfless" and "one of the most kind people". He also admits,
I know Shane from now, I don't know Shane from ten years ago and he doesn't know me from ten years ago. Now, do I agree with Shane's past actions? Of course I don't. And does he agree with my past behavior? Of course he doesn't. I know the amazing person that he is today and you don't abandon your friends."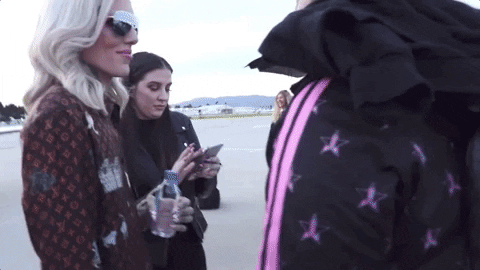 Watch the video here:
Jeffree does take the time to end the video by saying that both he and Jeffree Star Cosmetics have always been inclusive, and that "any product, shade, or formula I've created has worked for any race, gender,". He also promises that one of his "most exciting projects ever" will be making its debut in August (although, presumably, not with Morphe).