Is It Really Entanglement If It Isn't Like The Plots Of These Controversial Bollywood Movies?
The talk of the town at the moment revolves around one of Hollywood's most revered couples: Will Smith and Jada Pinkett Smith. While the two have been very open and honest about the challenges of married life, recent revelations have forced the couple to be even more 'open'. It turns out – back in 2016 – the couple that has been married since 1997, were on the brink of a divorce. While separated, Jada Pinkett Smith ended up having what she is referring to as an "entanglement" with singer August Alsina (who apparently, isn't happy that their relationship is being referred to as such). On her show, "Red Table Talk" both Jada and Will Smith talked about her relationship with Alsina and the state of their relationship now. The clip has been viewed more than 28 million times on Facebook and begs the question.
Did it count as an 'affair'?
Is 'entanglement' just a softer term for an 'affair'?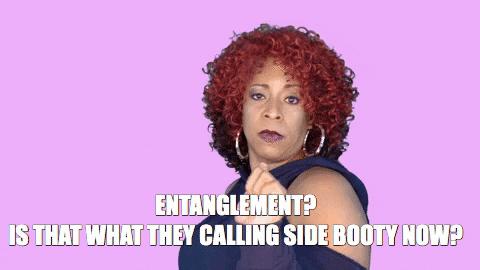 Well, as it turns out, Bollywood may just have the answer for you. These movies push the boundaries of Hindi cinema's conservative acceptance of the taboo that is adultery.
Kabhi Alvida Naa Kehna (2006)
The title translates to 'Never Say Goodbye' and has been critically viewed as one that "endorses infidelity."
The story revolves around Dev (Shah Rukh Khan), an ex-footballer with an inferiority complex who is married to Rhea (Preity Zinta), an independent, career-oriented fashion magazine editor. He meets Maya (Rani Mukerji), a kindergarten teacher, who agreed to marry Rishi (Abhishek Bachan) because she felt obligated to as his childhood friend. Dev and Maya find love with each other outside their respective marriages. Dev's forbidden relationship with Maya made many who were against the idea of infidelity uncomfortable while watching yet, inexplicably, unable to look away.  Kabhi Alvida Naa Kehna pushed the boundaries of infidelity, leaving people unable to criticise nor justify the relationships between the characters and their choices.
Entangled? Well……
Silsila (1981)
There was a lot going on on-screen and off with the cast of 'Silsila'.
In 'Silsila' (or 'Series of Events'), Amit Malhotra (Amitabh Bachchan) and Shekhar Malhotra (Shashi Kapoor) are set to marry their partners on the same day. Amit is to wed Chandni (Rekha) and Shekhar is promised to Shobha (Jaya Bachchan). However, before the wedding, Shekhar lost his life in an accident and Shobha is revealed to be pregnant. Feeling obligated to fill in his brothers shoes, Amit marries Shoba and tries to forget about Chandni. In a twist of fate, Amit meets Chandni again (this time, she's married too) and the two rekindle their romance. It's a messy, messy plot but it's just as messy in real life.
It is possibly one of the biggest open secrets of the Indian film industry but Amitabh Bachchan and Rekha's real-life relationship has captivated fans for decades. Both actors, along with Amitabh Bachhan's wife, Jaya (née Bhaduri), are big names in Bollywood. Back in the late-seventies, Big B and Rekha's rumoured affair had gossip mills churning out conspiracy after conspiracy. Amitabh Bachchan married Jaya in 1973, 8 years before 'Silsila' and a mere three after Amitabh and Rekha met on the set of 'Do Anjaane' ('Two Strangers'). It became even more confusing after 'Silsila' was released, with the film seeming to mirror the love triangles real-life situation. While Rekha has gone on record to profess her love for Amitabh Bachchan multiple times, both Bachchans involved (Amitabh and Jaya) have remained mum.
Entangled? Heck-to-the-yeah!
Hamari Adhuri Kahani (2012)
Also known as 'Our Incomplete Story', the plot follows single mother Vasudha (Vidya Balan), whose husband Hari (Rajkummar Rao) goes missing for five years. While Vasudha works as a florist at a five-star hotel, Aarav (Emraan Hashmi) – the rich bachelor who owns the hotel and subsequently tries to woo her – puts her loyalty to Hari to the test. Just as she starts to fall for him, her husband reappears. Of course, it's not as straightforward as that. The story involves a whole lot of twists – murder, the police, mines, death and love.
Entangled? Very much so – but you gotta watch the movie to find out why (I ain't about to give out spoilers)!
*Cover image credits:
Background: Photo by Fallon Michael on Unsplash
'Silsila' movie poster: Tallenge Store
'Hamari Adhuri Kahani' movie poster: Impawards via Wikipedia
'Kabhi Alvida Naa Kehna' movie poster: Times of India