International Bikini Day: 4 Ways To Wear A Bikini With Your Everyday Outfit
The bikini turns 74 today!
In 1946, Parisian fashion designer, Louis Reard, invented the bikini. Although swimsuits themselves were introduced in the 1800s, the bikini itself made it's debut later on.
 Bikinis are "two-piece swimming costumes for women". Here's one thing to be clear about, although the term 'bikini'  brings up the image of the skimpy, two-triangle kind, bikinis are really any two-piece swimsuit (so no, you don't have to worry about the sisters leaving their places while out and about in your bikini).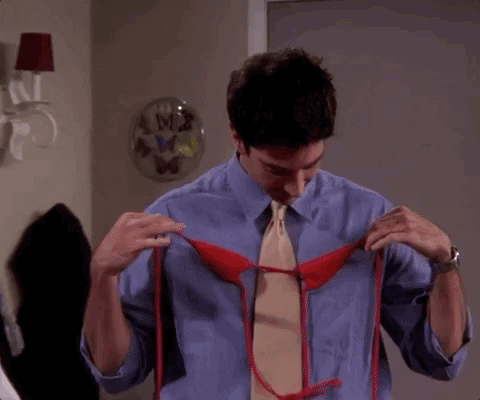 The goal of international bikini day is to encourage people to go out on holidays and spend time in the sun. But, with COVID-19 forcing us in for most of our days, we may not be able to don our beautiful swimsuits for a while more. However, that does not mean we have to let them collect dust in a corner of our wardrobe. Nuh-uh honey! Here are some gorgeous (and appropriate) ways to incorporate a bikini in your everyday outfit for your trips to the mall or a casual hang out sesh with the pals.
1. Put some pants on
 You can do wonders with a tank-type bikini top! High wasted jeans or any form of comfy, high waisted pants actually, can give you a laid back, chilled look. Add on some chunky earrings and a comfy pair of shoes and voila – a whole 'fit that can take you through the day and night.
2. Put on an oversized blouse to cover (most of) yourself up.
An oversize blouse with a low-cut neckline or one that is made from thin material will allow your bikini to peek out and give your outfit an oomph factor!
3. Contrast the pieces with the way they fit.
Bikini tops are meant to hug your body and the curves on top. Play with shapes why pairing your fitted bikini top with loose shorts or a skirt.
4. Use it as the pop of colour your outfit needs.
Bikinis tend to be colourful, intricate pieces. Highlight your bikini top by styling yours with an outfit of one colour or shade (white, black, nude, beige – you get the gist). Pull-on a black leather jacket and some black sweats, black shoes and black accessories and your colourful bikini top and you're set to go.
Cheers to making the most out of your wardrobe!
*Cover image credits: Ozero Swimwear on Instagram