How To Get Your Crush To Notice You At The Coffee Shop
There you ordering a good ol' cuppa coffee at your usual coffee spot when suddenly you noticed this cute barista. He looked at you, smiled and takes your order. Right, you're there for coffee silly, what was your order again? Ugh, stop making a fool of yourself!
You quickly place your order, hoping it'll spark a conversation. Maybe it will, maybe not. According to Fran Greene, a licensed clinical social worker and author of The Secret Rules of Flirting coffee shop is actually a great place to meet new love interests.
She tells Elite Daily, "Lots of people use the coffee shop as their mobile office, or a place to start their day, relax, hang out and people watch, study, make new connections and take a break from the day's activities."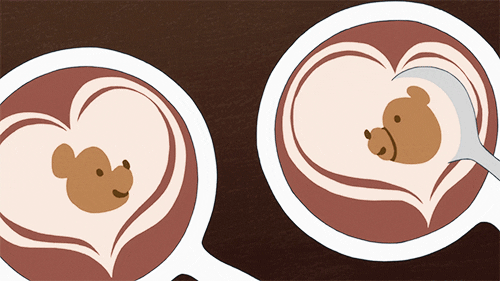 "Plus, at a coffee shop there is so much to talk about — the background music, your go-to drink, the baristas, the other customers around you, the food, the environment, and your reason for coming there. The coffee is the common denominator and it is a wonderful icebreaker."
Scoring a date who loves coffee as much as you do? Yes please! Here are Fan Greene's ultimate tips to getting yourself noticed at a coffee shop.
1. Never leave home without a prop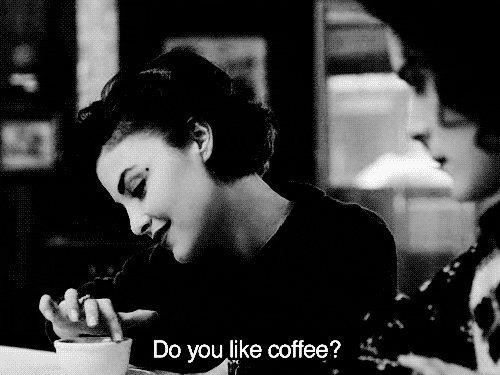 Props are basically items that can be conversation starters. Fran Greene suggests the best props to get someone to notice you are cute animals (if the cafe allows pets that is), kids, attention-grabbing jewellery, or a captivating scent. But if you don't any cute kids to borrow, an interesting book, magazine or newspaper will do!
Also, look out for any props that your subject of interest may have. For example, if they're reading a book, you can ask them about it or if they're wearing your favourite team jersey, ask them about the game.
2. Have eye-contact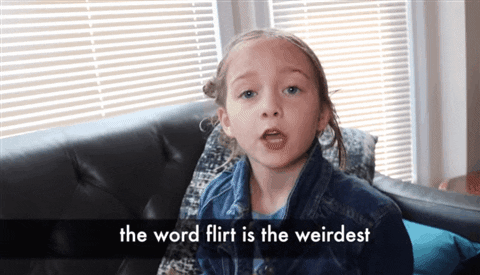 Greene explains that nonverbal behaviour can speak volumes. Make eye-contact with your coffee crush, smile and let your gaze linger for a few seconds. Not too long on the gaze, as any longer than four seconds can be pretty creepy!
She also says, "Smiling is contagious. It will make you so much more approachable. You will be a people magnet!" Well, we can all be a little grumpy before our coffee intake, so be sure have a sip of coffee before you smile!
3. Talk to yourself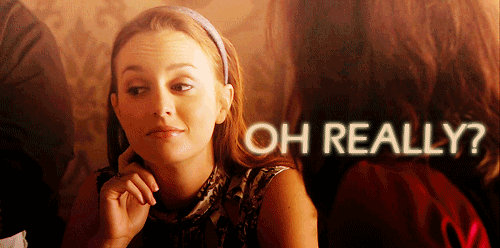 This may be a little weird and awkward, but talking to yourself may just be a way for your crush to talk to you! When done right, it's actually a great tactic to get someone to notice you. For example, softly ask yourself (but loud enough for him to hear), "Yogurt or brownie?" – if he's into you too, he'll totally help you decide!
If you're looking for a new coffee spot to test these flirting tips, try Mona Publika. There's even a sweet treat for you use from Superdeals – RM 25 sandwich voucher and free coffee! 
.