How To Fall In Love Again After A Bad Breakup
So, your previous relationship ended with a bad breakup. We won't go into the details because we don't want to think about it either.
But, you've met someone, and you really want to start falling in love again. You're wary, and you don't want to get hurt. How can you be sure that this person won't hurt you and how can you fall in love without letting your past take over?
It was probably two, three, four years ago, but it still hurts. Can you fall in love again after a bad breakup? Yep, with time, you can fall in love again, and here are some things to keep in mind.
Make sure your past is where it belongs
Your breakup is in your past and your current date is not your ex (unless he is… then you do you, but after the bad breakup do you really want to do you?). Remember that your current date is not like your ex so don't have any expectations, positive or otherwise. You may not want to burden your date with stories about your past, so save them for a month or two into your relationship, if it goes well.
Start off as friends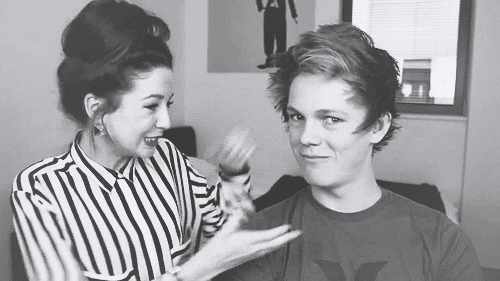 You don't have to feel pressured to start dating right away. Start by being friends, and if your date hints quite strongly, you have the right to say no and firmly request that you start off as friends for a bit. Make sure you get to know each other as friends do, and try to do a few things together, like crafts and creative hobbies.
Be kind to yourself
You're going through a range of emotions right now, so you need to take time out for yourself. Meditate, keep a diary, and remember to always have time for yourself. Only then can you distinguish if you're falling in love with this person or if he's just a fling. Make sure your date understands that you need some 'me-time' and if he does, it's a good sign.
If you're thinking of doing something together, check out this watercolour painting class for only RM50 per person. It's OK. It doesn't hurt to fall in love again. As always, be kind to yourself first.
…