How Much Have You Changed In 2020?
As we enter the second half of a tumultuous year, what else can we expect from 2020? 

Or, the more important question is, what do we want from the rest of the year? Is it the right time to buy a new phone? Or should you invest in online fitness classes? Did you develop a new-found interest in finance? We're asking our fellow Malaysians how their preferences have changed – based on your real interests, not just your browser history!
Help us get to know you – what you like, what you dislike and what matters to you – by taking part in a short survey (no more than 3 minutes of your time!) below:
Hit "Refresh" if the survey doesn't load.
Create your own user feedback survey
Once you've clicked "Submit", you're all set! Thank you for spending time to be a part of this survey! And, don't worry – we've got each other to get through the rest of 2020! Let's continue to work towards a better tomorrow.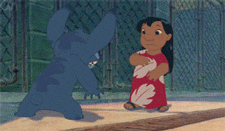 *Cover image credits:
Flag: Photo by mkjr_ on Unsplash
Change: Photo by Markus Spiske on Unsplash