How Did Sia Confuse Cardi B With Nicki Minaj?
In today's episode of "Whose Turn Is It To Embarrass Themselves Today", the celebrity edition – Sia has somehow inserted herself into the long-running feud between Cardi B and Nicki Minaj, gotten her own #SiaIsOverParty hashtag trend on Twitter AND lecture fans on systemic racism. All in the span of 5 tweets. Yikes.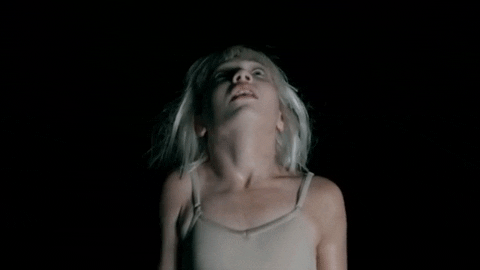 It all started when a fan asked if Sia was open to collaborating with Nicki Minaj. And while Sia replied the affirmative, she seems to have been confused by which talented female rapper she was asked about. What makes matters worse is that the fan that posed the question both NAMED Nicki Minaj AND included a picture of the rapper in their tweet to the "Chandelier" singer. But, Sia still managed to tag and name a different rapper in her response, writing,
I love @iamcardib and although this isn't a collaboration, I would love to COLLAB with her any day!" 
Sia said "I love you Nicki but I listen to Cardi" 😭 pic.twitter.com/bCSuBocdfa

— Bas 🌼 (@SiaCyrusPerry) June 12, 2020
Of course, it didn't take long for fans to notice this not-so-little slip-up. And while Sia's fans are defending her seemingly innocent mistake, many are calling her out for confusing the two women of colour. Realising her mistake, Sia tried to mitigate the situation (in a now-deleted tweet) while making reference to their rappers' feud. She wrote,
Hey @iamcardib @NICKIMINAJ you aren't thinking about a feud right now are you? We are focused on the problem of systemic racism"
When fans pointed out that Nicki and Cardi's feud has actually been going on for a long time now, Sia urged them to focus on what really matters at the moment, while mentioning the deaths of George Floyd and Breonna Taylor. And of course, the whole debacle could have ended there but in the tweet, she tagged the wrong account when tagging Nicki Minaj.
Dudes. I also like @MissNikkiiBaby I don't give a s*** about feuds, George Floyd was f****** murdered Breonna Taylor. Murdered. Come on let's rise in unity. You think @iamcardib and Nikki are so petty that they would want you focusing on a silly feud instead of REAL NEWS?"
So now that tweet's been deleted too.
In an attempt to end it once and for all the end, she apologises and asks if she can be a fan of both rappers.
I totally misunderstood a tweet earlier that has resulted in me making a buffoon out of myself.
Sorry @NICKIMINAJ and @iamcardib if you hear about it.
Can I just like you both?

— sia (@Sia) June 13, 2020
Fans, who found her apology to be insufficient, pointed out that the issue was never with Sia liking both artists, but with her confusing two black artists with each other. But, the singer did not respond to these tweets and instead, chose to focus on other news related to the Black Lives Matter Movement. She even talks about growth in one, tweeting,
Growth is being able to understand that saying can be offensive to people who felt like their lives NEVER mattered and that's why #BLM"
She is now being accused of using the Black Lives Matter movement (like a "get out of racism card") to deflect from her mistake of confusing two POC for each other. Neither Cardi B nor Nicki Minaj has commented on the matter.