Guess What? You Can Now Watch Broadway Musicals For Free
There is something magical about Broadway. The lights, sets, costumes, songs, plush seats – everything about it is an experience of a lifetime. However, with how bad the situation is all around the world because of the COVID-19 pandemic, going to watch a musical or play on Broadway doesn't seem like much of an option. And, ngl, that's just fine as that is the right thing to do for everyone's sake at the moment. Plus, it's not like we've got nothing that we can do at home – from taking care of your mental health to going on virtual tours of museums, it's not too hard to keep yourself busy. So, as we enter our two-week movement control order, everyone's probably spending most of their quarantine period on Netflix, Hulu, Amazon, Disney+ or whatever your choice of streaming service is. BUT! If you've ever dreamed of watching Wicked or felt dejected for missing out on The Lion King when it came to Malaysia, now's your chance to catch these spectacular musicals play out on your TV screen – for free!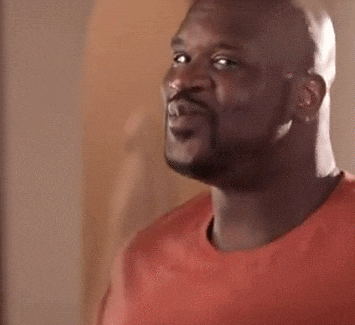 BroadwayHD, is offering a 7 day trial for their streaming service, after which you can choose to pay a monthly ($8.99 USD/month) or yearly plan ($99.99 USD/year). If you aren't looking to pay, seeing as to how we've only got two weeks of having to keep out of the public sphere, they've got you covered for 50% of that time! Having started in 2015 as a streaming service for theatre fans, they've kept true to their mission of making high-quality theatre accessible to everyone on a global scale. They have over 300 musicals and plays to be seen.
Here's what you can look forward to bopping along to:
"Cats" (The award-winning OG, not the creepy/freaky movie version)
Cats is a sung-through musical composed by Andrew Lloyd Webber based on the 1939 poetry collection Old Possum's Book of Practical Cats by T. S. Eliot. It tells the story of a tribe of cats called the Jellicles and the night they make the "Jellicle choice," deciding which cat will ascend to the Heaviside Layer and come back to a new life. The musical includes the well-known song "Memory" as sung by Grizabella.
"The Sound of Music"
The world's most popular musical, Rodgers and Hammerstein's The Sound of Music, comes brilliantly to life in this live-broadcast production. Maria, an aspiring nun, is sent as a governess to take care of seven motherless children. Soon her jovial and loving nature tames their hearts and the children become fond of her. Kara Tointon delivers a spectacular performance as Maria, the tomboyish nun turned governess for the Von Trapp family. The Sound of Music Live is an enchanting experience that will remain with you long after the last curtain call.
"Kinky Boots" 
Based on the 2005 British film Kinky Boots, written by Geoff Deane and Tim Firth and mostly inspired by true events, the musical tells the story of Charlie Price. Having inherited a shoe factory from his father, Charlie forms an unlikely partnership with cabaret performer and drag queen Lola to produce a line of high-heeled boots and save the business. In the process, Charlie and Lola discover that they are not so different after all.
"Brokeback Mountain"
Brokeback Mountain is the heart-wrenching tale of ranch hand Ennis del Mar and rodeo cowboy Jack Twist, two young men who meet and fall in love on the fictional Brokeback Mountain in Wyoming in 1963. Based on Annie Proulx's extraordinary 1997 short story, Brokeback Mountain was subsequently made into an Academy Award-winning film directed by Ang Lee and starring Jake Gyllenhaal and the late Heath Ledger.
"Peterpan"
The Tony-Nominated Broadway revival of Peter Pan starring Cathy Rigby tells the classic tale of the young boy who refuses to grow up. When Peter Pan meets the Darling children, he takes them on an adventure to Neverland, where they learn to fly, defeat the evil Captain Hook, and are changed forever. Peter Pan is a delightful musical.
"Swan Lake"
White swan by day, human by night, the beautiful Odette awaits an oath of true love to break the curse. The great legend of the enigmatic swan/woman is one of the most romantic classical ballets, appropriately set in the era of courtly romance and characterized by elegance, style and harmony. With Tchaikovsky's famous, lyrical score, "Swan Lake" depicts the tragic love between Princess Odette and Prince Siegfried, performed to perfection by the unparalleled virtuosity of Russia's great Bolshoi Ballet. It is a universal and enchanting masterpiece of love, deception, and drama.
"If I Forget"
In the final months before 9/11, liberal Jewish studies professor Michael Fischer has reunited with his two sisters to celebrate their father's 75th birthday. Each deeply invested in their own version of family history, the siblings clash over everything from Michael's controversial scholarly work to the mounting pressures of caring for an ailing parent. As destructive secrets and long-held resentments bubble to the surface, the three negotiate—with biting humour and razor-sharp insight—how much of the past they're willing to sacrifice for a chance at a new beginning. If I Forget tells a powerful tale of a family and a culture at odds with itself.
So grab some popcorn, your dancing shoes and a drink because you'll be spending the next 7 watching as many musicals and plays as your heart desires – or, just the same one over and over again. No one's going to judge you.