Gossip Girl Is Back, Here's 6 Headbands To Channel Your Inner Blair Waldorf
Hey Upper East Siders, looks like those rumors are true: Gossip Girl is officially coming back.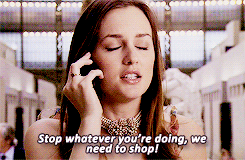 While it's been almost 10 years since the show was on the air, we've never forgotten the cultural reset of a statement headband, as exemplified by the one and only Blair Cornelia Waldorf, played by Leighton Meester. It was truly iconic. 
So, since everyone's favourite show about Manhattan's elite teens is making a return, it's a good time to bring back the famed accessory—aka the headbands—and how they can be styled today. Ahead, we gathered some of the best Queen B's most standout looks and how you can recreate it that will have you feeling like a Manhattan elite in 2020. 
1. Plaid & Simple
Get the look: Pieces Julia Headband (RM 49.90)
2. Basic Colour
Get the look: Vero Moda Bella Velvet Headband (RM 43.90)
3. Tied The Knot
Get the look: ALDO Pantglas Headband (RM 79.90)
4. Studded Pearl
Get the look: ALDO Voalia Headband (RM 54.90)
5. Glitz & Glam
Get the look: Saturation Crystal Heaven Hair Wreath (RM 88.00)