FYI, Huda Kattan's Skincare Line Won't Actually Be Called "Huda Beauty Skin"
You probably know Huda Kattan through Huda Beauty, her makeup brand that features the cult favourite Obsessions, Desert Dusk and Neon eyeshadow palettes. The brand's Faux Filter foundation is also very much a fan favourite.
At only 35 years young, Kattan's current net worth, as of August 2019 is valued at $610 million. She has reportedly turned down million-dollar brand campaigns to focus on her own business.
Why would a successful makeup millionaire want to venture into skincare? For Kattan, Huda Beauty Skin is about a personal journey she wanted to share with the world.
She suffered from cystic acne as an adult
There's one thing they don't tell you about acne – having it as a teenager is hard, but getting it as an adult is heartbreaking. In an Instagram post that will soon lead to the growth of Huda Beauty Skin, Kattan tells us that she went through all that and more.
"There were days I didn't want to leave my house because my acne was so painful & bad. I always wanted beautiful skin, but honestly, I thought it wasn't for me."
Through blogging and experimenting as a beauty enthusiast herself, Kattan managed to get her acne under control.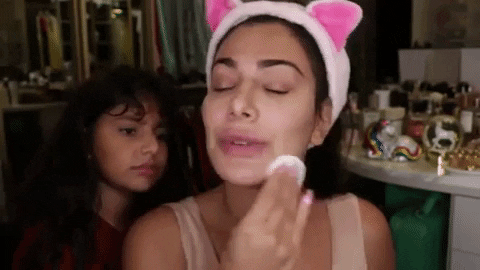 "I have never felt more beautiful, more proud in my own skin, after feeling like that was never possible."
Previously, she'd tried to make herself look perfect without makeup, but it wasn't enough to just look perfect and not have healthy-looking skin.
"I tried to make my skin look perfect with tons of makeup, it wasn't something I felt proud of, and the pressure of being in my natural state felt like something that was so foreign to me."
So, what is Huda Beauty Skin going to be like?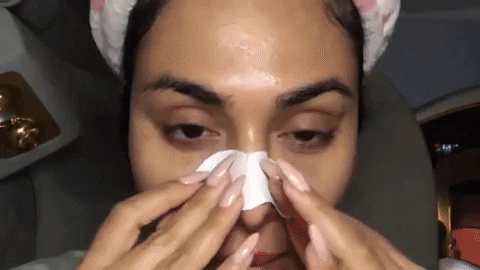 Kattan herself spent years experimenting with skincare before she found what works for her – 17 years, to be exact.
"This 17-year journey started from the heart and runs much more than skin deep."
According to Kattan, her skincare line is going to be the complete opposite of her makeup collection. She describes her makeup line as "heavy, made to cover up imperfections, photograph flawlessly, and last all day & night, and heavy on the fragrances."
As for her skincare empire, it won't actually be called "Huda Beauty Skin." Guess she has a surprise in store for us!
"We partnered with the top labs in Korea & Japan & created the most GENTLE but EFFECTIVE skincare products that are so clean, so natural, and almost no scent."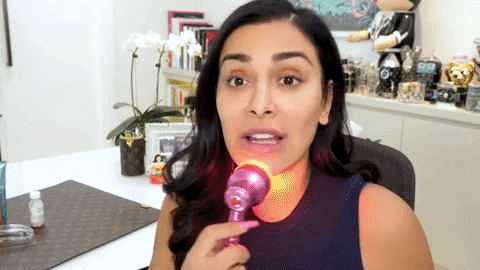 It's everything Kattan loves about skincare. Although we'll probably know her as a "makeup person," she gives a lot of skincare advice on her YouTube channel. Her brand's Faux Filter foundation also received a lot of praise and raves from people with acne for its ability to blur imperfections.
Huda Kattan drops her first skincare product on the 4th of February 2020. We'll be waiting!