"Everyone's Favourite Guy", Gaston, is Coming to Disney+
Oh my Gad. It looks like Gaston and LeFou are making their way to the small screen!
Post-live action Beaty and The Beast circa 2017, it seems as if Luke Evans & Josh Gad will be returning to reprise their much-lauded roles of Gaston and LeFou. Set up to be a 6-episode musical series (only?!), we can expect to see Gaston before the events in Beauty and The Beast (you know…since *SPOILER ALERT* Gaston ends up falling to his death). And of course, his return wouldn't be complete without his trusty partner (sidekick, loyal follower, whatever you want to call him) LeFou.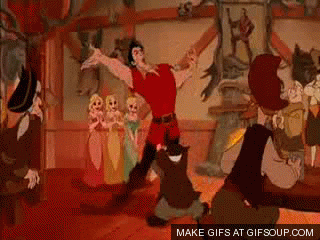 If you're wanting to see Belle (Emma Watson) or the Beast/Prince Adam (Dan Stevens), don't get your hopes up! So far only Evans & Gad have been confirmed for the prequel. However, the possibility of them making guest appearances hasn't been completely ruled out! Fingers crossed this happens because ya'll know we need an updated version of this picture:
In the 2017 live-action movie, we were given a glimpse of the backstory of the two characters, with the two having fought together in the French army. There were rumours of scenes that were explicit in explaining LeFou's sexual orientation, but as we know, that didn't happen. The Disney+ series might allow for more room to touch more upon both themes.
This isn't the first time Disney has chosen to put the spotlight on the antagonists of the classic Disney movies and animations, with the introduction of Maleficient through not one, but TWO movies and Cruella (De Vil) to be released in 2021.
Here's your first look at Emma Stone as Cruella de Vil in Disney's Cruella. The film, also starring Emma Thompson, Paul Walter Hauser, and Joel Fry, comes to theaters May 28, 2021. #D23Expo pic.twitter.com/KqxJ0yMYQ3

— Walt Disney Studios (@DisneyStudios) August 24, 2019
Amongst the many villains that have been re-introduced through these movies, Evan's portrayal of Gaston was a fan favourite, with many praising his depiction of the character. Some of the more critical reviews instead went to the live-action portrayals of Jafar in Aladdin and Scar in Lion King. Honestly, I'm waiting for a spin-off with Hades as the main character because he's the sassy, underrated Kween we need in our lives.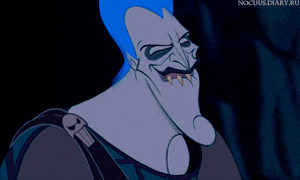 On the backend, Gad will be producer along with Edward Kitsis and Adam Horowitz, which is fitting seeing as to how they are the creators of Once Upon A Time. So, who's ready to give 10 points to Gaston (and LeFou because we know it takes A LOT to be with Gaston 24/7)?