It's Prime Time To Watch "Tiger King" With New Episode OTW
Fans – or well, those that are obsessed with Netflix's "Tiger King" – rejoice! Turns out, after 7 insane episodes, it seems like there's going to be an extra episode! Netflix is releasing an extra episode of the hit docu-series next week, according to zoo owner Jeff Lowe from the show. But, while it is unclear if the new episode will be a follow-up to the show's seven-episode run or more of a reunion, now is as good as it's going to get to jump onto the bandwagon. If you're unsure if you should, we'll break down what Tiger King is about – that's going to be more than enough for you to want to sink your claws in the show.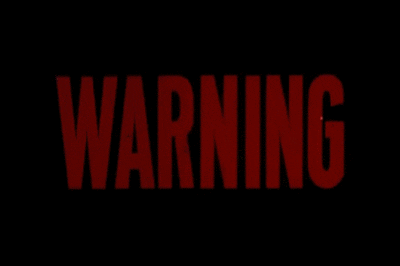 This post may contain spoilers, although, with the case being from 1997, is it really so much of a spoiler anymore? Okay, don't worry, I'll try to keep it at a minimum so you can still enjoy the series
What Is It About?
Netflix describes the series as,
A zoo owner spirals out of control amid a cast of eccentric characters in this true murder-for-hire story from the underworld of big cat breeding."
The Tiger King, "Joe Exotic", had a wildcat obsession, collecting tigers and lions to keep in his "zoo", Greater Wynnewood Exotic Animal Park, in Oklahoma. He would then profit off them by offering the animals as props in magic shows, offering for people to take selfies with his cats as well as through animal-themed merchandise. The seven-episode true crime documentary follows his story as a collector of exotic cats and businessman of sorts. Each episode is 45 minutes long and each apparently ends with cliffhangers so ludicrous, you've got to see it for yourself to believe it.
However, the emphasis on the show is not so much on how eccentric of a character Joe Exotic is, but on his relationship with Carole Baskin,  an animals rights activist and founder of Big Cat Rescue. It is still unclear if his editing choice was planned for from the get-go or if it's simply because of Joe's constant narrative about Carole – he does not stop talking about her (if you had to take a shot of Tabasco for every time he said "Carole", you'd be breathing fire).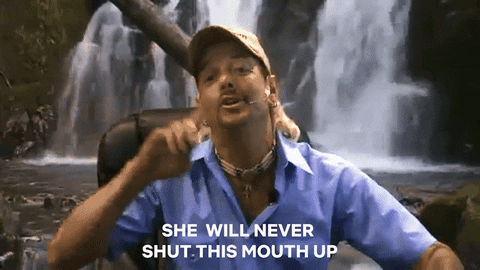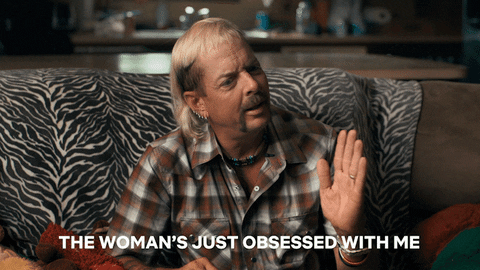 Sure, Joe, sure.
Well, if you put an infamous wildcat collector and an animal rights activist in a room and what do you get? Murder, Mayhem and Madness.
Who Is Involved?
As you go through the series, you will without a doubt ask yourself, "WTF is this real????" every.single.episode.of.the.series. Because it's that crazy. But, as directors Eric Goode and Rebecca Chaiklin have confirmed, Tiger King is very, very real. The directors spent five years filming Tiger King and a chunk of the production involved using Joe Exotic's already filmed footage he and his team amassed over the years. Although, due to the fact that the some of the characters are portrayed in a less-than-admirable light, the subjects involved have claimed that the directors have "sensationalized" what really happened, or provided "salacious" and "biased" perspectives. Here are SOME of the characters involved (honestly, there is so much going on, you need to keep your head on your shoulders the entire time or you'd miss important subplots).
Joe Exotic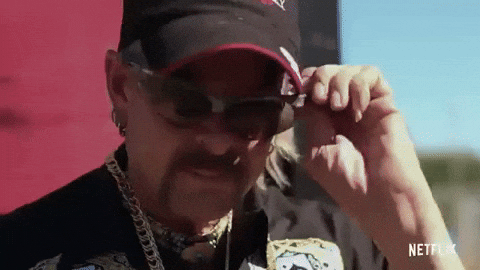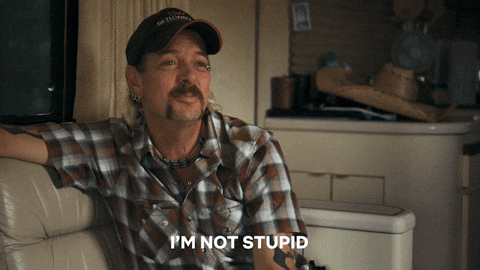 Joe Exotic, whose real name is Joseph Maldonado-Passage, describes himself as a "gay, gun-carrying redneck with a mullet,". He's previously tried to run for President of the United States in 2016 as an independent (not so crazy considering this is the election Trump won), and then for Governor of Oklahoma in 2018 as a Libertarian. He also happens to be a country "singer" who stars in his own music videos.
He was sentenced to 22 years in jail in January for 17 federal charges of animal abuse as well as his role in the Carole Baskin murder-for-hire plot. But, he has filed a US federal lawsuit seeking nearly US$94 million in damages after he claims he has been singled out for being "an openly gay male with the largest collection of generic tigers and crossbreeds".
Since the release of the Netflix series, he's gained famous supporters like Cardi B, who has offered to will start a GoFundMe to cover Exotic's legal costs.
Carol Baskin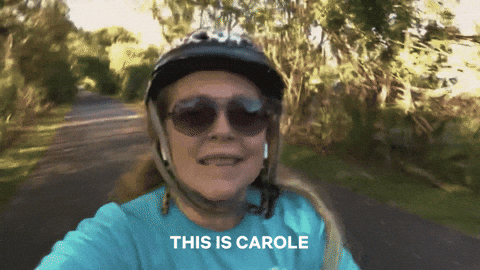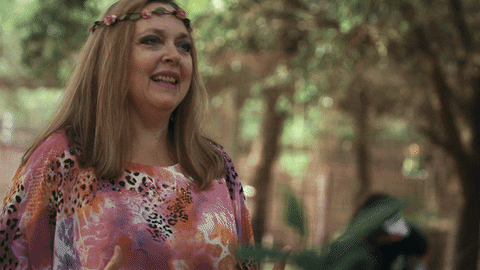 So, the thing is, Carol Baskin – Joe's "nemesis" – may or may not have fed her husband to tigers.
Carol is an animal rights activist and she is the owner of Big Cat Rescue, a non-profit animal sanctuary based near Tampa, Florida. After agreeing to take part in filming for "Tiger King", Baskin shared that she was disappointed that the series failed to deliver on their promise to her to shine a light on the exploitation of wild animals in "backyard zoos" across America. Instead, as she wrote on the website of her Big Cat Rescue sanctuary, (which is still open and running):
"There are no words for how disappointing it is to see that the series not only does not do any of that, but has had the sole goal of being as salacious and sensational as possible to draw viewers. As part of that, it has a segment devoted to suggesting, with lies and innuendos from people who are not credible, that I had a role in the disappearance of my husband Don in 1997."
Because of the docu-series, the case of the disappearance of Carol's husband has been reopened and there may be some new clues uncovered for the investigation…
Doc Antle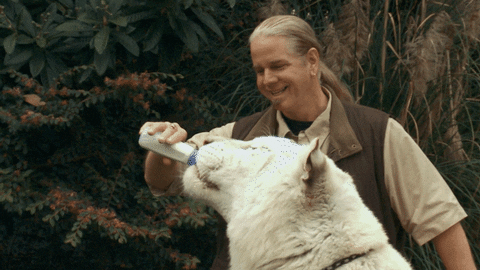 Myrtle Beach Safari owner "Mahamayavi Bhagavan" Kevin Antle, aka Doc Antle, is an animal trainer, the founder and director of The Institute for Greatly Endangered and Rare Species (T.I.G.E.R.S.). He declares T.I.G.E.R.S. as "the greatest hands-on animal experience in the world" as it houses lions and tigers to be petted in photos. There are also weekly tours.  "Doc" Antle is portrayed as an egotistical zoo owner who recruits teenage apprentices who become trainers and, in some cases, his romantic partners
Recently, it was discovered that Doc Antle was a part of Britney Spear's "I'm a Slave 4 U" 2001 VMA performance.
But… the question we should all be asking is…
Why Is It So Big?
After the success of Making A Murderer, there have been an increase of series that remove you from the narrative as they are easier to consume. How likely is it that you will be killed in the same gruesome ways depicted in the series (knock on wood) or that you yourself become a murderer (close to zero, I hope…)? Tiger King is very different because it involves the lives of animals. You might have a cat of your own (of course not the exotic kind like tigers) or you've been to the zoo and seen the animals in captivity. Tiger King makes you feel for the animals; if you aren't distracted by the accusations that one of them might be in a cult, an employee's arm getting eaten off, arson, and more (no, this really happens.
With that being said, the series might not sit well with animal lovers. Tiger King does include footage of tigers and other wildlife in cages; there is also the inclusion of aggression towards the captive animals. A shot of deceased exotic animals comes up early on in the series as part of a news story related to Baskin's efforts to pass the Big Cat Public Safety Act. Hopefully, something has come of it because since it's launch, the series has become the most popular show on TV, with 97% of Rotten Tomato critic's and 96% of their audience giving it a high score.
In a recent interview with Netflix, Joe discusses how the series has blown up.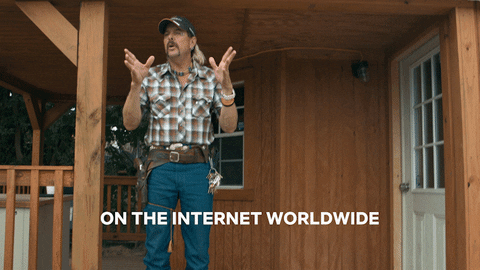 "You know it would be nice if I could actually see me being famous out there. When I walk out of here am I going to be as crazy as I was before? That will never change!"
The new episode of the compelling series is set to be out on Netflix this week – so whatchu waiting for?