ICYMI: Dry Humping Is Better Than Sex
Do you remember dry humping on the dance floor in a club in your early twenties? Well, apparently, turning it into an intimate experience can be just as good as having sex itself, if not much better.
In case you missed it, or didn't get to do it, dry humping is when you and your partner rub your genitals together, perhaps while making out, either with or without clothes on.
It's not just for the prudes, and we've listed out why dry humping is so much better than heteronormative sex.
Dry humping is one of the safest ways to have sex

It's always safer if you keep your clothes on but if you prefer to take it off, no-one's stopping you, but make sure it's consensual. If you're anxious about potentially being at risk of an STI, dry humping is one of the safest ways to be intimate with your partner. Anyway, sex can be painful sometimes. Dry humping is a painless alternative to penetration.
For women, the clitoris is on the outside of your body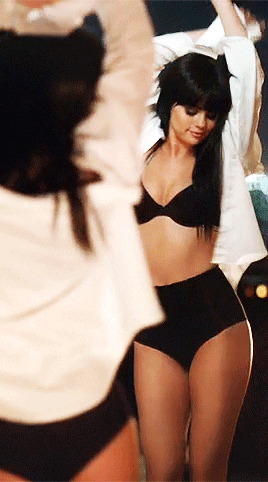 Your vagina is more than just the G-spot. The clitoris is technically on the outside of your body, so the more petting, rubbing and humping you and your partner do, targeted at the clitoris, the more chances you'll have to reach an orgasm. The vagina actually has a few nerve endings. Some women report that penetrative sex feels mediocre compared to humping and this is because the vagina is more aroused by friction than pressure. This is why we're cool with menstrual cups and tampons. Perhaps this is also why some women prefer to masturbate by themselves because they can touch the right spots.
There is less pressure to be good at it
Dry humping is so simple because there isn't much technique involved to bring pleasure. You're just literally rubbing, groping, and making out with each other, like horny teenagers. Ah, nostalgia. Plus, whether you orgasm or not, there's no pressure about it. You're just living in the moment and enjoying your partner, and that's all that matters.
If you didn't know it yet, buying items to spice up your sex life in a store may be awkward so why don't you order online? We've got your back with a few recommendations. FYI, Likely may earn an affiliate commission if you buy something through the links below.
If you need a quick sex fix, you may feel unsatisfied after a quickie but one session of dry humping will leave you gasping for breath and wanting more. Let's bring dry humping back into our bedrooms! That being said, if you need a quick getaway with your partner, check out this hotel deal right here.
….