PSA: Drinking Too Much Bubble Tea May Cause Acne Breakouts
The bubble tea craze has taken the world by storm… well, in Malaysia anyway. Even people who didn't normally think about joining the bubble tea queue have hopped aboard the bandwagon.
Then again, bubble tea is made out of ingredients that are associated with causing acne, like dairy, sugar and tapioca – but how can something so good be bad for our skin?
Before you line up and await the next order from SS15, let's check if too much bubble tea can actually be bad for your skin.
You may not be lactose intolerant, but your skin may be
Milk itself does not directly cause acne. You won't drink your favourite order of bubble tea and erupt in pimples right away. However, it does increase your chances of breaking out. Dairy products increase hormone levels that may cause your skin to produce more sebum, whether you like it or not. If you find yourself breaking out after a few rounds of bubble tea, try to consume fewer dairy products.
Sugar causes your skin to produce more oil
Like milk, sugar is not a direct cause of acne, but it is high on the glycemic index. It causes your body's insulin levels to spike up and increases the production of oils on the surface of your skin. Plus, too much sugar may break down collagen and elastin in your skin, and cause you to age faster. Get the sugar-free or less sugar option from your bubble tea stop, if it's available.
What about the bubbles?
The 'bubbles' in your bubble tea are usually made from tapioca extract, and we must admit – they're so much fun to chew! But they are high in carbs and even worse when they are boiled in sugar. Like sugar, you can't eat a few pearls and expect to break out immediately but these pearls will cause insulin levels to spike, which results in clogged pores. Okay, thanks but no thanks.
The best ingredient in bubble tea is probably the tea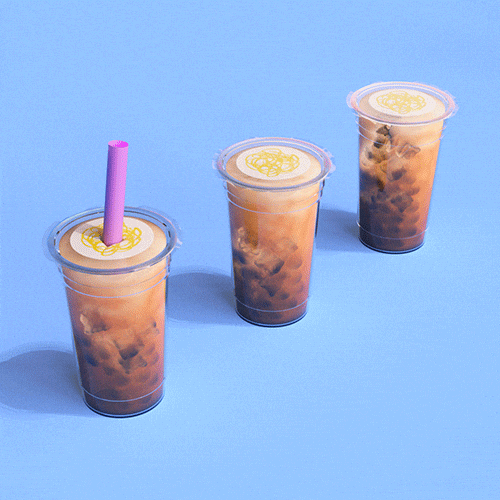 Your safest bet is probably the tea in bubble tea because most teas are antioxidants and therefore good for your body. Bubble tea in moderation is OK. We need to enjoy the little things, after all. Sugar-free and milk-free options are available too. We can't cut out something that has so quickly become a part of our culture.
Meanwhile, check out these spot treatment products to fix your skin. FYI, Likely may earn an affiliate commission if you purchase something through our links below.
Oxy Acne Patch Super Ultra Thin
…