Crazy Cheap Asians Beauty Edition – Shit Asians Do
Looks like Crazy Rich Asians has been on a roll! After a long debacle on Hollywood whitewashing, it's not a surprise that this film managed to garner over $136  million (RM 564 million) profit within 26 days of its release. In fact, this film did so well that it even prompted fans around the world to flood the internet with parody videos.
One particular thing that stood out is the fact that most of the scenes in the rom-com was actually filmed in various locations in Malaysia.
Now, although our country has its fair share of insanely wealthy peeps, we are also known for our ridiculous hacks to save some $$$. With that, we present to you our article on 'Crazy Cheap Malaysians – Beauty Edition'!
1. The shampoo hack that you know you're guilty of
Fill bottles of shampoo which are almost empty with water to preserve it for another week or two. Heck, you'll probably won't even bother to buy a new one until the bottle completely runs out of product, leaving you with 100% water.
2. Squeeze the life out of your toothpaste
Running out of toothpaste? Don't fret! Just fill your toothpaste tube with water and hope that it'll last for another few days. Additionally, you can also cut the tube into half and dig whatever's left over in there.
3. We ignore the expiry dates on makeup products
If it's not broken, dried up and not finished, we still use it! However, please note that using expired products can cause unwanted breakouts, redness, swelling, infections, and other grossness on your skin.
4. Budget nails 101 Paint your nails with dried up nail polishes instead of buying new ones! I mean, if it's still in there, right?
5. You let your hair grow even though it looks quite bad.
It' ain't pretty but you convince yourself that you don't need a haircut because it's freaking expensive! Who cares about split ends? Your wallet certainly doesn't.
.
6. You NEVER buy anything that's NOT ON SALE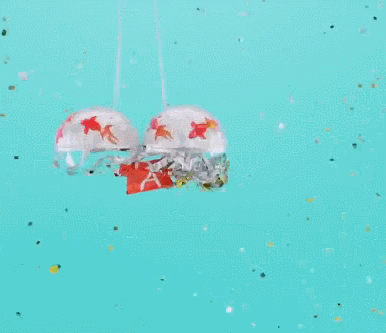 The #1 rule in shopping is to NEVER ENTER any retail stores (especially if you don't have a strong willpower) if there are no "sale" signs visible at the lot. 
7. Doing your whole makeup with makeup samples on display.
Admit it. You can't deny that you may have been guilty of doing this at one point or another. But please be careful girls, as you might extract STDs from former users!
8. Quickly head over to the perfume store when you forget to wear fragrance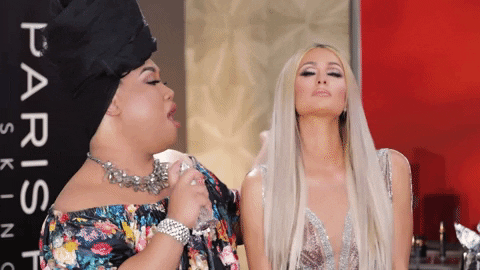 It's pretty normal for people to try out the best scents in the perfume shop whenever they forget to wear any fragrance before heading out. Nobody fancies hanging out with someone who has a bad BO, and besides, it's free anyway! 
9. Asking for samples before buying anything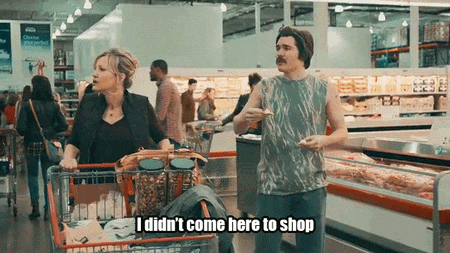 Don't waste money on those expensive products and ask for samples instead! If it doesn't suit your skin, you won't have to go through the trouble of selling it back on preloved platforms such as Carousel.  
10. No samples? What about free stuff??
When somebody wants to give you free stuff, just take it, girl. No questions asked. (Although, you should deny the offer if they want something that you're not willing to give in return.)
When somebody wants to give you free stuff, just take it, girl. No questions asked. (Although, you should deny the offer if they want something that you're not willing to give in return.)