Chrissy Teigen Embraces Her "Square Shape" As Trolls Body Shame Her "Thirst Trap"
Chrissy Teigen has been spending her days blessing us with baking and cooking recipes, her children, her marriage to John Legend and her amazing responses to some of the most ridiculous things thrown at her. And if that wasn't enough, she's blessed us with thirst traps sporadically. What did we do to deserve this momma? The 34-year-old star even went on to bless us with a video of herself showing off a gorgeous swimsuit. In the video, she poses in front of her bathroom mirror and deadpans,
I never post thirst traps, but here I am … trapping you, in thirst … with thirst,"
don't get too trapped pic.twitter.com/bLp3dlHzIg

— chrissy teigen (@chrissyteigen) April 26, 2020
However, as always, there are some people out there who are just unable to let the woman live her best life. While a majority of followers responded positively to the mother of two's video, others decided to focus on mocking her body. After posting the video above, Chrissy was compared to "Spongebob Squarepants" and thrown comments that her "boobs are sagging". They go as far as to say that she had "no hips" and her husband John Legend "gotta be cheating." Honestly, have these people forgotten who they're trying to mess with? This is Chrissy Teigen – television personality, author and Sports Illustrated Swimsuit model.
She obviously didn't take the negativity quietly. Responding to the trolls, she tweeted that despite "being a square [her] whole life" she's had no issues with it and  "it's paid off nicely in many ways". She went on to highlight how people wouldn't be able to accept her even if she did have "hips" and "ass", highlighting how no matter what she did, there would be haters and people who would find ways to be unhappy about it. Teigen then said that all that matters is that she's happy and that her family are too.
Imagine if one day I showed up with hips and an ass. Ooooo you guys would be pissed then too! I'm happy, John's happy, we all happy and doing a-okay!

— chrissy teigen (@chrissyteigen) April 26, 2020
The Twitterverse came together to slam body-shamers as they expressed their support for Teigen.
"The Good Place" star and activist Jameela Jamil, also popped up to praise Teigen's video. Teigen responded that after all these years, she's "gotten used" to her "right angle bod" and that people should "have seen it enough that it doesn't show them anymore".
But one response, in particular, has brought everyone back to reality – is body shaming what we need right now?
You were a supermodel ffs 🙃 the same people being horrible are the same people tweeting #BeKind

— 🌈Treble In Queerentine (she/they) (@treblemaker909) April 26, 2020
As people continue to battle the COVID-19 pandemic, messages of kindness, positivity and hope are needed. Earlier this month, in a virtual appearance on The Ellen Show, Teigen and husband John Legend made it a point to mention how important it is for people to say kind, even when this is all over. Teigen told Ellen,
If we can emerge through all of this just having this newfound love and respect for our fellow human, that would be such a beautiful, wonderful thing,"
Remember the rule of thumb? If you have nothing nice to say, don't say anything at all.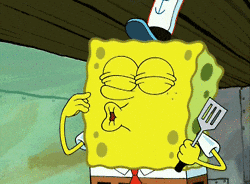 .