Cardi B Puts Mayonnaise In Her Hair?? It's For A Good Reason
Can you imagine slapping on mayonnaise? On. your. hair?? Turns out, that's one of the things Cardi B says she can't go without in her DIY hair mask.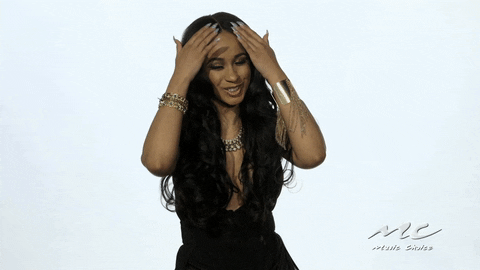 You'd think that, with Cardi B being one of the most successful rappers in recent years, she'd be able to afford the best of the best when it comes to hair care. And yet, she still makes this for her and her 22-month-old daughter, Kulture. Taking that into account, this hair mask that she swears by must be something amazing. Thankfully, despite being somewhat expensive, most of the ingredients she uses can be found off the shelf of our local supermarkets. All she uses is:
mayonnaise
avocado
argon oil
olive oil
black castor oil
honey
eggs
The 'Bodak Yellow' hitmaker posted a series of Instagram stories last week to share her secret to smooth and shiny locks. While making the mask, she shared that her natural hair texture is frizzy while her daughter's hair is mainly gorgeous coils. With that being said, she shared that this mask is good for bringing out curl patterns as a result of its nutrient-rich ingredients.
"My hair is not curly, my daughter's hair is curly. But I still needed moisture. All the good things you put in your body, you gotta put in your hair. You're not going to put soda in your hair!"
Taking two ripe avocados, she adds the trio of oils – argan oil, olive oil and black castor oil – that work to nourish and hydrate hair as well as a generous dollop of mayonnaise. Now, as weird as it sounds, mayonnaise is said to add shine and strengthen hair from root to tip. Meanwhile, the variety of oils will help to moisturise your hair.
The 27-year-old rapper then added bananas, honey and eggs to the mask before putting it into a blender. The high amount of protein in eggs helps strengthen and thicken hair follicles. Saying that it needs to be blended "so the avocado meat won't be in your f–king head", she quips,
It's really hard to take avocado chunks off your head."
In true mum fashion, Cardi doesn't actually measure any of the ingredients out (no X ml of oil or X teaspoons of honey) so if you're trying out this recipe, play by ear or go with a small amount of each to start out.
After blending everything together, the New York native starts working it into Kulture's hair and – no joke – her hair starts to look amazing! Her curls become more obvious and pronounced and the shine – oooo gurl! While Cardi worked  (massage it in) the mixture into Kulture's hair and leave it as is, she chooses to put her hair up into a bun and coil it into loose twists before washing it out.
This treatment is really good for curl patterns. It's just a good hair mask to help your hair grow. All the good things you put in your body, you put in your hair."
She showed off the results of the mask on her Instagram posts and praised the effects of the hair mask. This comes after cardi previously bemoaned the increasing costs of beauty regimes – from hair care to nails and more. Speaking in 2018, she laid down the cost of wanting to go for the best look,
"Let me tell you m***********s something, it's getting more and more expensive – well, nah for real, it's getting more expensive to maintain us women. You know this is not the early 2000s and s*** where you give a b**** $100 to get her m************ hair done, nails done, her eyebrows done. Whatever. B****** want the gel set and some ***, like me – you know what I'm saying – want Swarovski crystals. So that about there is about $200 – the end nail. You know what I'm saying. And then the hair? We are not in the era where b****** do the blow outs, you know what I'm saying, or the sew-ins and s***. Nah, b****** want the full lace wig. The wig is about $800, $500, it really depend where you get it from. This dye about, I say about $300-$200. $300. So, just on that at it's $1,000! So … what's good?"
And this doesn't take into account facials, skincare, waxing and so on. Yikkkkkes.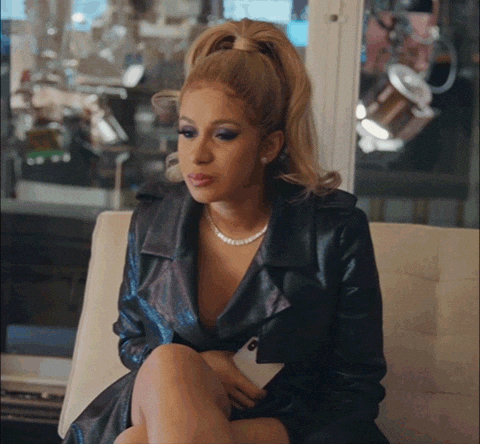 It's a good thing Cardi found a way for us to get shiny, gorgeous hair from home!

*Cover image credits:
Background: Sharon McCutcheon on Unsplash
Bowl of ingredients:  Monika Grabkowska on Unsplash