Cardi B Claps Back With "My Cancel Party Story" After Accused Of Attacking Nicki Minaj, Ariana Grande
Cardi B is a force to be reckoned with. She's loud, she's feisty and she knows when to stand her ground.
After appearing on season six of "Love & Hip-Hop: New York", the rap community was never the same again. The rapper made a name for herself with "Bodack Yellow" and from then on, won award after award (not to mention a Grammy Award for her debut album 'Invasion of Privacy'), got into a very public feud (remember the show throwing incident) with Nicki Minaj and married Offset. And the one thing that makes this Bronx-born Queen even more endearing? How open and unafraid she is about telling her truth. There is no fuss, no pretence and no need for spreadsheets on all the things she "might have said" because Cardi B wastes no time in saying "I don't got time to do that s***."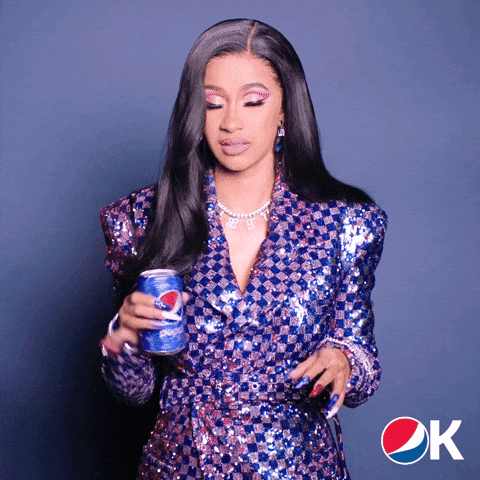 Which is exactly what she's done this time – after #CardiBIsOverParty started trending on Twitter. It turns out, the 28-year-old rapper found that that a Finsta account (fake Instagram account) has been going throwing shade at other female artists. From Nicki Minaj (which, okay, makes sense because of their fights) to Ariana Grande (what did she ever do??), Lil Kim, Meg Thee Stallion, and Doja Cat.
CARDI'S PERSONAL INSTAGRAM PAGE EXPOSED: pic.twitter.com/1xukHQzpKz

— •𝔅𝔞𝔡𝔡𝔦𝔢 𝔅•|onika stan (@chun_rhi) June 25, 2020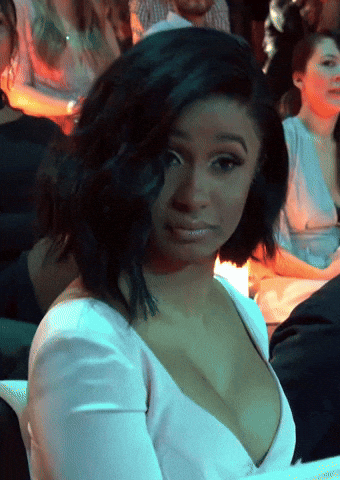 On Thursday, Belcalis Marlenis Almánzar (aka Cardi B) took to social media to clear her name during an Instagram Live session where she explains how she was made aware of the hashtag the minute she woke up and got on her phone. Cardi claims that the photos on the finsta page were photoshopped and slammed the "ridiculous lie" as well as called out the people with all of "the time and energy" to put into bringing her down.
"Let me make this clear, I'm not a 15-year-old girl that does fake Instagrams that talk about celebrities. I have a whole life, a whole kid. Just to f***** feed my kid, it takes me about 35 minutes, an hour to bathe her and do her hair, then I gotta do my own f***** thing. I don't got time to do that s***."
She went on to state that no, she doesn't have issues with the girls mentioned in by the finsta.
"I don't even talk to people like that. I don't talk about nobody, I barely go on Live talking about anything and it's like damn, what is it y'all want me to do? Y'all want me to delete my life existence? Stop trying to make these fake s*** up, I don't care if y'all trying to cancel me for something else but don't make lies about me. It's tiring, it's annoying."
She also addressed the fac that Lil' Kim's younger sister and her hairstylist followed the account, making others believe that it was legit. However, on this point, she mentions that she doesn't know Lil' Kim that well. In her caption, she wrote:
This was JUST RIDICULOUS 😂😂😩😩 It proves to me tho that I intimidate anybody that has any hate towards me that they will find any possible way to break me .YOU CANT BREAK ME ! Bring up my past and everything I said YOU CANT BREAK ME .I WILL BE HERE ! I will not run away from social media, I will not be discouraged of my work."
The outpouring of support for the rapper is tremendous, with her retweeting the love from her fans.
Nobody is ever going to cancel @iamcardib jus bc ya don't understand some shit on how ppl are and where they come from like foh that jus made me mad

— liz (@lizzyleres) June 25, 2020
Cardi B is always the queen and y'all haters be spreading lies too damn much and it's ridiculous. Nothing is canceling her and she minds her business like always. Every time she says something y'all always gotta make shit up about it like stop that shit. Y'all can seriously stop

— jayda (@jayda05993555) June 25, 2020
y'all "cancelled" this girl like 10 times & she still worrying y'all, give it up 😭🤏🏾 she's not going anywhere and y'all mad @iamcardib

— 𝚃𝚛𝚎𝚊𝚜𝚞𝚛𝚎 𐂃ఌ (@treggieee) June 25, 2020
People, who think that Cardi B @iamcardib can be "over" or "cancelled" by FAKE videos and fake ass screenshots: pic.twitter.com/vTjxDl9RXt

— Cardi B Russia / Fan Account (@CardiBRus) June 25, 2020
Seeing people tell Cardi to not speak up when she's getting called out pisses me tf off. Like we get it your other faves never get dragged, but Cardi does 24/7 off of lies. You don't tell someone how they should react to sh*t, especially when it's about their character

— 𝕬𝖗𝖙𝖍𝖚𝖗 🖤✊🏾 (@freakyoncamera) June 26, 2020
After debunking the gossip, Cardi took to Twitter to thank her loyal fans for their support and warm wishes.
I been seeing so much love and support .Thank you everybody.Shit means a lot .They we're trying to skin a bitch .

— iamcardib (@iamcardib) June 25, 2020
I do feel really powerful.The fact that I haven't dropped music in 8 months .I haven't announced none of the projects I been workin on .All I been doing is eating food & people have to make fake edits to cancel me it makes me feel like IM THAT BITCH ! https://t.co/UTPoqdumbI

— iamcardib (@iamcardib) June 25, 2020
As soon as her video went viral, the trend died down as was replaced with an overwhelming trend claiming "#CardiBIsComing" and "#WeLoveYouCardi." So (don't) try again another day, haters!