Can You Keep Up With Kim Kardashian's 10-Step Contour Routine?
If you didn't know it yet, Kim Kardashian is perfectly capable of doing her own makeup.
You've probably heard of the 10-step skincare routine, but Kim takes her makeup steps to a whole new level with a 10-step contour routine. And the best part is that she only takes five minutes to do this.
Contour, of course, is a Kardashian family signature. Find out how you can contour like a Kardashian with Kim's comprehensive tutorial.
How to contour like a Kardashian
Contour isn't for everyone, and with that said, there's so much to this simple beauty step we didn't know about yet. Contour helps us define the angles on our face, gives our nose a slim appearance, and can probably alter our features quite a bit.
For this tutorial, Kim is using products by KKW, which is her own brand. You're free to use any contour product you have at home, whether it's cream or powder. Let's see if you can follow along this 10-step contour routine.
Step 1: Prep your skin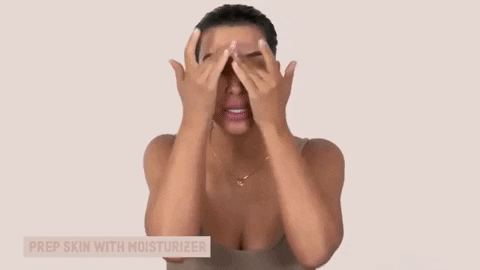 Use primer and moisturiser to prep your skin and get it ready for makeup. A flawless base makes a gorgeous canvas for looks that slay.
Step 2: Conceal and brighten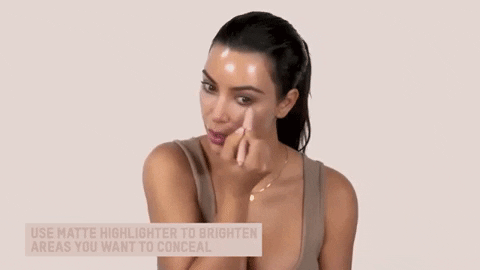 Conceal and brighten the highest and necessary areas of your face, like under your eyes, on your forehead and chin.
Step 3: Contour your nose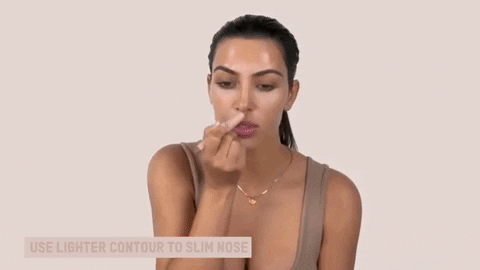 Contour the bridge of your nose, and under your nose area to give the appearance of a slimmer nose.
Step 4: Define the edges of your face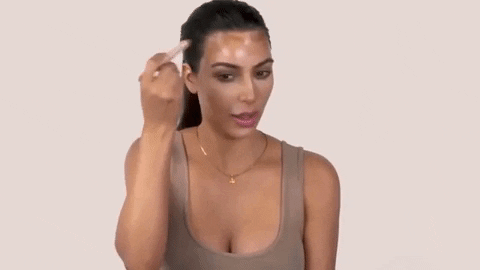 Use your cream or powder contour to define your cheekbones, jawline and forehead. You can draw a number "3" on your face with your contour products and blend it later.
Step 5: Blend, blend, blend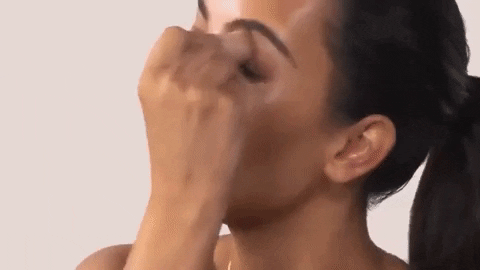 Take a damp sponge or a brush and blend the contour into your skin.
Step 6: Contour your lips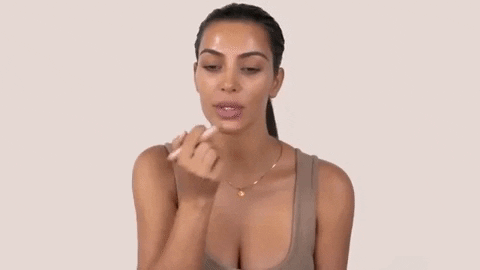 Use the contour stick or bronzer to add some colour to your lips, starting with your lower lips. Use your fingers to blend the colour in.
Step 7: Contour your eyes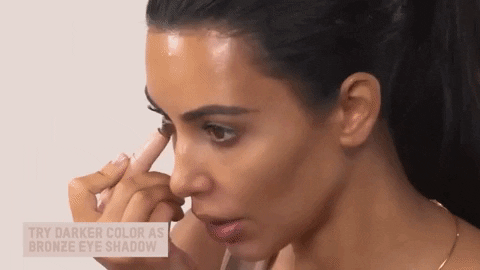 Is it possible? Kim Kardashian makes it so. Use a darker shade to create a shadow contour around your eye area like you would with eyeshadow.
Step 8: Highlight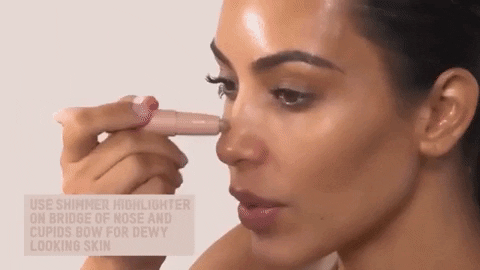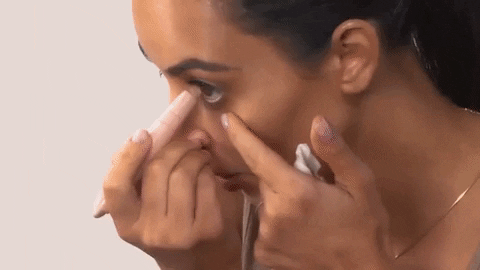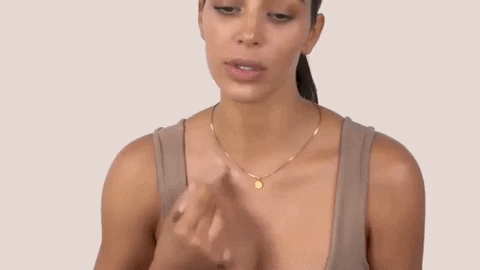 Use a highlighter to highlight the bridge of your nose, cupid's bow, cheekbones, under your brow line, lower lashline, and collarbone area.
Step 9: Mattify your skin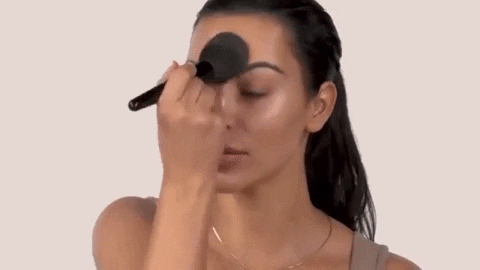 Use a setting powder to mattify your makeup and add cohesiveness to your current look.
Step 10: Add warmth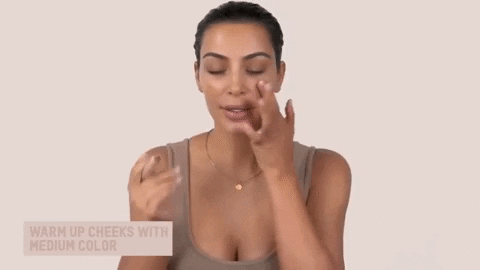 Use a blush or medium shade to warm up your cheek area and add life to your whole look.
And we're done! That was Kim's 10-step contour routine, brought to you by the reality star herself. Check out the full video here: