Body Glitter Is The Boujee Party Accessory You Need
We can't deny it, like the existence of unicorns in another magical dimension.
Body glitter is everywhere, and our desire for them only grows as parties add more sparkle and pizzaz to glam up their overall style.
No longer a holiday exclusive, body glitter unlocks vivid memories of youth, lip gloss, and the shiny stuff. It's safe to say that body glitter is like lip gloss for your body – no setting spray and you risk sprinkling your besties with some sparkles with your hug.
But it looks lovely, and we can't deny that it captivates everyone's attention up close, and from afar if their vision is good enough.
Besides enhancing your collarbones, body glitter, when dusted at the right places, gives you an ethereal glow, like that of Lady Galadriel's.
A word of caution…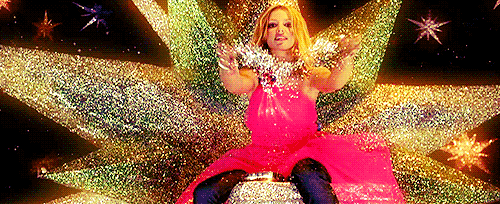 Nobody does glitter better than Britney Spears, but we're sure, even as the queen of glitter, she takes precautions with the shiny stuff. Before you sprinkle this unicorn fandom-induced stuff all over yourself, read the labels to make sure you're not allergic to any of the ingredients in the bottle. Also, make sure the glitter bits don't get too close to your eyes, or you may be risking an infection!
Remove the glitter carefully and thoroughly when you're home so your skin doesn't get irritated. Check out our top 3 glittery options for your unicorn dreams.
1. MAKE UP FOR EVER Glitter Dust Kit
This is the secret glitter box to sparkle your skin for a final twinkle touch, which includes Star Lit Powders in Frozen Turquoise, Copper and Star Lit Glitters.
2. NR Cosmetics (NRC) Galaxy Cushion Glitter Venus
Sometimes, when it comes to glitter, you want it really pigmented and in a fun, cushion texture. A new hybrid of pressed pigments with multi-dimensional glittery effects, it's impossible not to fall in love with. Apply with a damp brush for sparkling results.
3. ColourPop SOL Body Glow Oil Body Shimmer
This can be used to top up your bronze tan too. Stand out in bikini photos with a body oil that shimmers and shines. It gives a shimmering, good-for-the-soul glow that nourishes skin and highlights your highlights. Plus, this works for all bodies and skin tones so you don't have to be super tan to pull off a good glow.