Billie Eilish's 'Painful' Obsession With Justin Bieber Almost Sent Her To Therapy
Billie Eilish is a hardcore Belieber.
Like…. REALLY HARDCORE.
So much so that she almost went to therapy because of it.
Billie Eilish has never lied about just how much she adores Justin Bieber, but it turns out that she's been downplaying her liking for him this whole time. During a recent episode of 'me & dad radio', a podcast that Eilish hosts with her father – Patrick O'Connel – her mother Maggie Baird made and appearance.
.@billieeilish's mom stops by 'me & dad radio' to share her favorite songs from Billie's childhood, including tracks by @justinbieber, @mgardot, and more. https://t.co/itocpJs6oq

— Beats 1 (@Beats1) July 3, 2020
In a discussion about Eilish's favourite childhood songs, her mum chose Justin Bieber's "As Long As You Love Me" as one of them. The 18-year-old five-time Grammy Award winner then went on to talk about her obsession with the Canadian singer-songwriter. Her mother revealed that Eilish's obsession peaked when Bieber released the music video for "As Long As You Love Me." Eilish clarifies that it was not the one song that she loved, but "it was all of Justin Bieber." Her mother agrees, saying,
Well, it was every Justin Bieber [song]. This is just the one we picked for this show. Any Justin Bieber song. But I just happen to remember this one really well. And the video, Billie talking to me about it and being excited that it was coming out, just crying and crying. Everyone knows the whole Billie, Justin Bieber thing, but this song was a big part of it."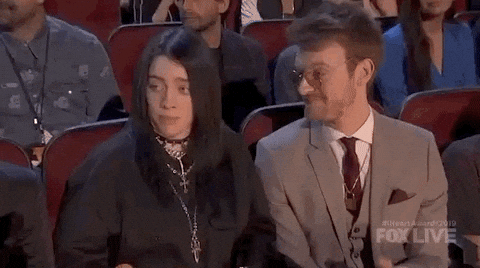 Just how big was the song for Eilish? Baird said that her memories of Eilish & the song "As Long As You Love Me" involved a very emotional Eilish –
This, to me, is nighttime — you know, 'cause it gets dark at like 4 o'clock starting in November — driving to the dance studio with Billie, playing this song, sobbing. And then driving back and sobbing. It was either Marina and the Diamonds or this. Sobbing."
She does on to clarify after saying that Eilish's love for Bieber was "so intense",
I just want to say, we did consider taking you to therapy, for how incredibly… because you were in so much pain over Justin Bieber."  
Surprised, Eilish laughed before asking,
You did? You guys had conversations about taking me to therapy about my Bieber-ness?"
After all, Billie Eilish's love for Justin Bieber stems from his meteoric fame when she was just a tween, a time when young teens all around the world were falling for the man that Bieber was growing up to be after "Baby". She goes as far as to say that Bieber was her first love in an interview with Marie Claire in 2019
It wasn't like I was just a fan, man. I've been in love before, and it was with him."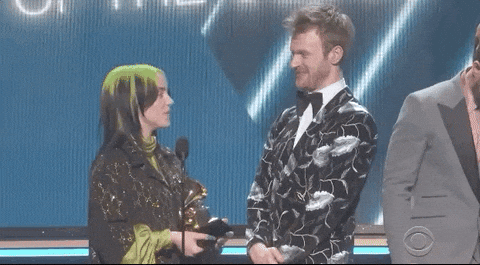 Eilish does go on to explain that it wasn't ALLLLL Bieber that made her cry. She says that she would cry on a daily during her early teenage years, before stopping at the age of 17/18.
There was a period where I cried every single day of my life when I was like 13, 14, 15. Every single day I cried. And 17, 18 I cried barely at all. I'm proud to say I barely cry anymore and its one thing I've overcome. This is a big deal. Not that it's wrong to cry, but it's a good thing I feel happier in my life and I don't want to cry anymore."
Thankfully, she's gotten to not only meet but also collaborate ("Bad Guy [with Justin Bieber]" remix) with her teen idol. She's hugged him at Coachella in 2019.
And has made an appearance in his 'Seasons' documentary series. Her appearance is an emotional one, as she happily expresses how she's proud of Bieber for coming as far as he has, despite his earlier struggles with mental health and growing up in the limelight.
Later on in the episode, Eilish says,
Anything he makes at all, I'm excited about. I don't care if he pooped and put it on a plate and put that in the store. I'm excited. Anything that Justin makes, I'm like ready to go."
And the support is mutual! Bieber himself has proclaimed that he, in turn, is her fan.
With the two sharing a similar experience with fame (Justin was discovered at just 13 years old and Eilish released her debut hit "Ocean Eyes" at just 14), he shared an emotional interview with Apple Music's Beats 1 host Zane Lowe, where he talks about wanting to protect the young "Bad Guy" singer.
If she ever needs me, I'm going to be here for her, but yeah, just protecting those moments because people take for granted encounters. I just want to protect her, you know? I don't want her to lose it, I don't want her to go through anything I went through. I don't wish that upon anybody. So, if she ever needs me, I'm just a call away."