Are You A Lipbalm Lover Or A Lipbalm Addict?
This may sound far-fetched if you're not a fan of lip balm, but lip balm addiction is real, and you could be one of the addicts.
Although it's not a clinically-defined addiction, some users report slathering the moisturiser on their lips almost 300 times per day. An online community called Lip Balm Anonymous is a forum dedicated to helping addicts recover from their lip balm habit.
There is no evidence that lip balm contains any addictive ingredients, yet certain people feel the constant need to reapply lip balm repeatedly, and not just after meals. These lip balm lovers reapply the moisturiser all the time when no-one's looking.
What are lip balms made of?
Lip balms are basically made of wax that's designed to seal moisture in your lips. Besides wax, of course, lip balm includes ingredients like menthol, peppermint, camphor and fragrances. Some of which may irritate lips, but are otherwise safe to use. These ingredients give a pleasant, tingling feeling on your lips once lip balm is applied.
Signs that you're addicted to lip balm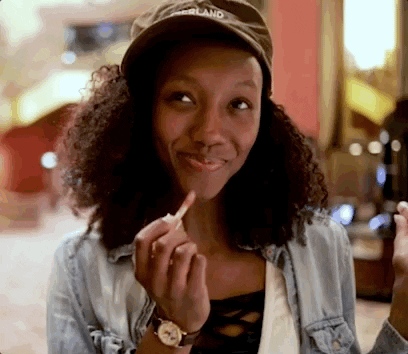 While lip balm itself is not a drug, you could be habitually addicted to it, especially in a world where we wake up and make up. Lip balm is one of the key products we put on before lipstick, or even before leaving the house if we're not wearing lipstick anyway. Here are some signs of lip balm addiction:
1. You could be addicted to lip balm if you can't go one day without the product, and if you do, it makes you feel anxious
2. You have more than five different tubes of lip balm at one time (for no reason at all, but you could just be addicted to shopping)
3. You feel a constant need to reapply lip balm throughout the day
Lip balm addiction can be considered as a behavioural addiction. This type of addiction revolves around activities and rituals that can quickly become obsessive. For most people, a lip balm addiction is just a bad habit that can be broken quite easily.
…